I have mentioned many times that besides a good mattress, you also need a high-quality pillow for a good night's sleep. In this Sleeping Duck pillow review, I will discuss this exciting option from the famous Australian maker.
After writing the Sleeping Duck Mattress review, I was really keen to try some of their other products and their pillow was at the top of my list. As expected, both the mattress and the pillow share the same technology but more on that later. If you decide to order one, the people at Sleeping Duck offer a 100-night warranty that allows you to try this mattress for more than 3 months. This is great and it makes this purchase a risk-free one. Additionally, you will get free delivery regardless of your postcode. It's time now to move to the full review below.
Construction
The design of this pillow is straightforward and they used a single piece of AntiGravity foam to create it. They followed this approach because this type of foam has excellent pressure-relieving properties and can adapt to your neck and head. This allows the Sleeping Duck pillow to provide you with tailored support which can help you get a more comfortable sleep. The pillow has medium size and measures 40 x 60 x 9.5cm. The maker claims that this is the ideal profile but I will talk about that later. Overall, this is a well-made pillow but this is something I expected from such a maker.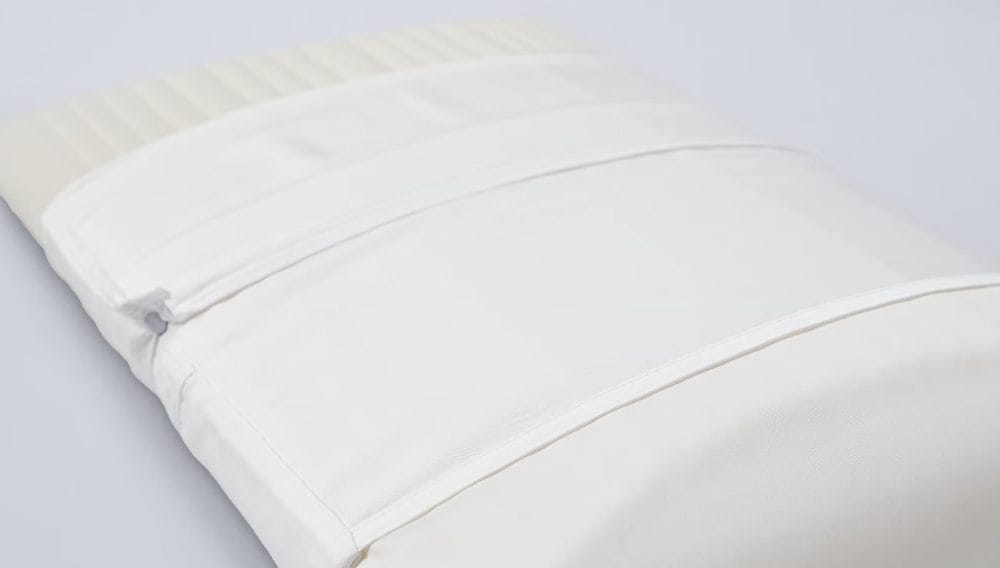 Cover
The Sleeping Duck pillow comes with a decent cover that features a plain white design. It has a great fit that compliments this pillow. The good news is that it's removable and if you want to wash it, you can pop it inside your washing machine. Make sure you use a cold cycle and a mild detergent. Overall, this is a cover that will do the job but it won't impress you.
Support
Before you buy your next pillow, you should first think of your preferred sleeping position. According to that, you should choose a pillow with the right profile. The engineers at Sleeping Duck claim that this pillow has the ideal height. I must admit I don't disagree too much with this statement as I think that the right profile should be anywhere between 9-12cm.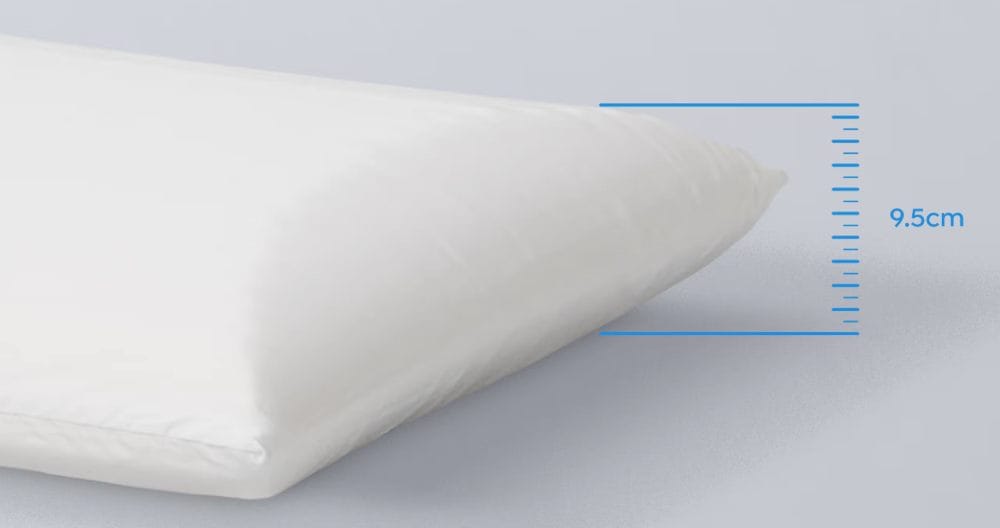 I tried this pillow in every sleeping position and I felt that it did a fantastic job in the stomach and back positions. For my frame, I felt that I needed a taller pillow for the side position but the Sleeping Duck still did a decent job for me. As a result, I consider this an all-rounder and this is truly impressive. The AntiGravity foam felt very supportive and my neck was well-rested every morning. Overall, this is a great pillow that will suit most sleepers.
Should I buy the Sleeping Duck pillow?
This is the main question that needs to be answered before I complete this Sleeping Duck pillow review. I think that this would be a good option for anyone looking for:
A foam pillow that is designed for every sleeping position.
A pillow that is supportive and comfortable
A pillow that comes with a 100-night trial period.
I believe that the Sleeping Duck pillow is an interesting option and I love that they put a lot of during the design process. The main thing they need to improve is the cover as I think it's too simple for such a pillow. If you sleep predominantly on your front or back, this is definitely an option you should consider.
Sleeping Duck Pillow Review
PROS
Good for all sleeping positions
Very supportive
100-night trial period
CONS
Cover could be better