Having a good mattress is very important but it's not always enough for a good sleep. Using the right bed is essential for your mattress to perform at its best. For this reason, I decided to create this list of the best bed frames that you can purchase right now. I have included four great options that will suit every type of sleeper. Without any further ado, let's move below to see in detail the four options, I have gathered for you.
Best Bed Frame Overall: EMMA BOX BED 🏆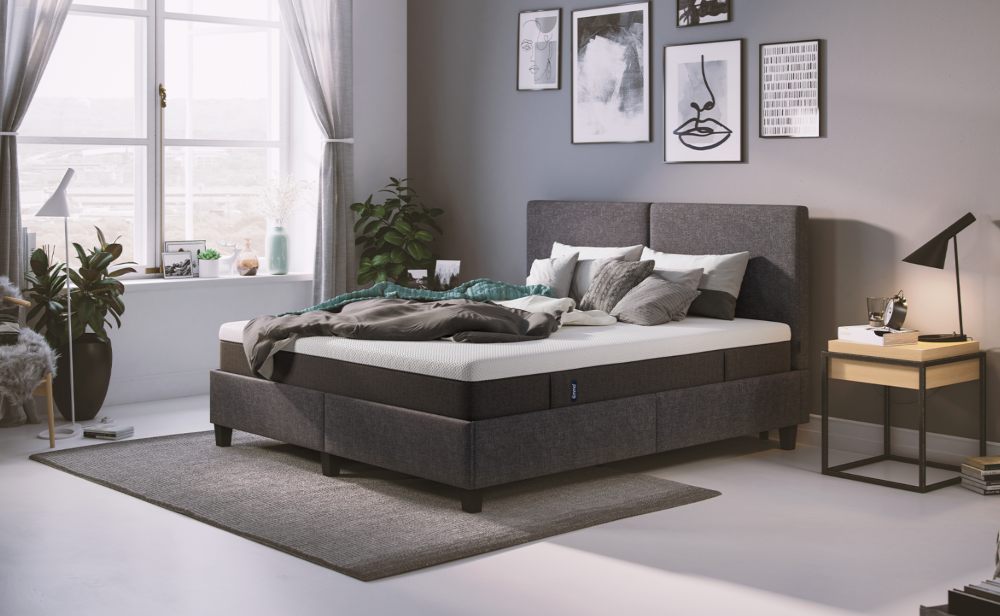 The Emma Box has won the "Best Bed Frame Overall" award for 2022. This very modern bed is great for any bedroom aesthetic and it's made with high-quality materials. It features an extra-strong metal frame that will last for a really long time. Moreover, the engineers at Emma developed their own system (FlexiSlats) that is designed to properly support a mattress. According to them, the Emma Box helps with pressure relief and allows airflow. These two elements make it an ideal choice for Australian sleepers.
The Box bed is easy to assemble and it will be delivered directly to your door. The good news is that delivery is free and you should expect your frame within 2-7 working days. Moreover, you should expect a 100-night trial period so you have more than 3 months to try this before you commit to keeping it. Finally, the Emma Box comes with a 5-year warranty so you will be covered for a long time. Overall, Emma managed to build a great bed frame that is designed for every type of sleeper.
Best Design: KOALA PADDINGTON BED 🏆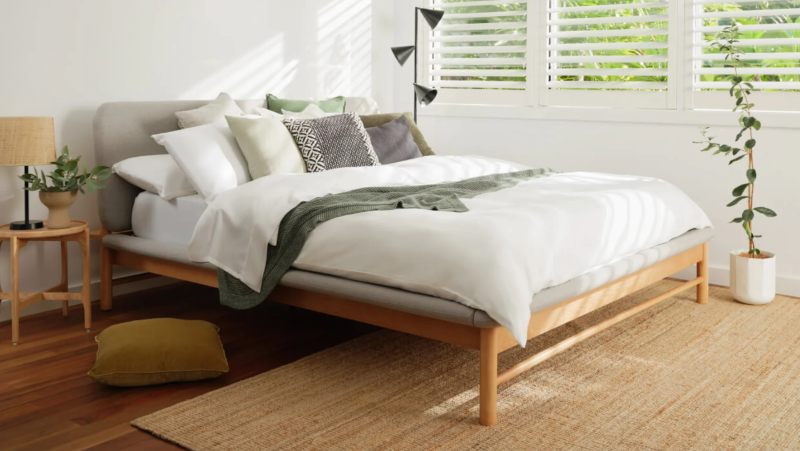 The Koala Paddington has won the "Best Design" award for 2022. This is a true best-seller developed by the popular Australian brand. It combines wood, steel and foam to create a bed frame that is both beautiful and practical. All materials used to make it are ethically sourced and this is an eco-friendly option. The Paddington bed features a wooden platform that will support your mattress but at the same time will increase airflow. It's a clever system and the engineers at Koala did a great job here. On the sides, they have added foam layers that can increase comfort and prevent accidents during the night. The padded headboard looks and feels great and overall, this is a stunning bed frame that will elevate the aesthetics of your bedroom.
Koala is a brand known for its excellent service so you should expect a 120-night trial period here. This is exactly 4 months so you have plenty of time to try this out. Moreover, this bed frame comes with a 5-year warranty and free delivery. It's packed inside 3 different carton boxes and the assembly process is extremely easy. The Paddington bed base is available in 5 sizes and it's fairly priced. If you look for a well-designed and practical option, this is a bed frame you should consider.
Best Adjustable: ONEBED 🏆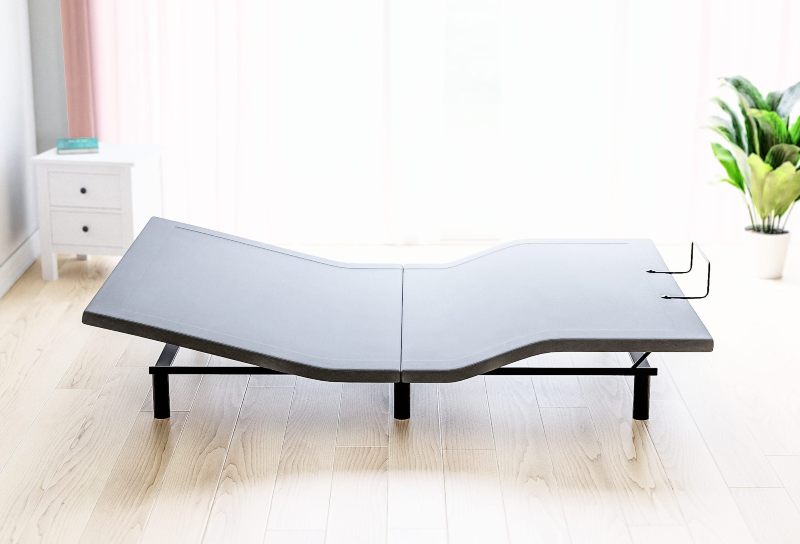 The Onebed bed frame has won the "Best Adjustable" for 2022. Many people in Australia need or just want an adjustable bed frame and the people at Onebed decided to address that. They created this frame that comes in 6 different sizes and it's here to change the way we sleep. It comes with a remote control that lets you operate it and it has a number of preset setups that are extremely helpful. For example, there is a 'Zero Gravity' position (developed by NASA) that promises to induce REM sleep. Other positions can help reduce snoring or alleviate chronic back pain. This bed can be used on its own, or you can place it inside a bed frame of your choice. That makes it very versatile and that is something I loved about it. Before you buy it, make sure that it can work with your existing mattress. If not, then the Onebed Original can be a great choice for you.
If you think of buying one, this bed frame comes with free delivery. Assembling it can be a little tricky but nothing too crazy. Additionally, you will get a 5-year warranty that will cover you for a long time. The good news is that the Onebed Adjustable frame is affordable so you won't break the bank. Overall, this is a versatile bed that can revolutionize the way you sleep.
Best Value: KOALA TIMBER BED 🏆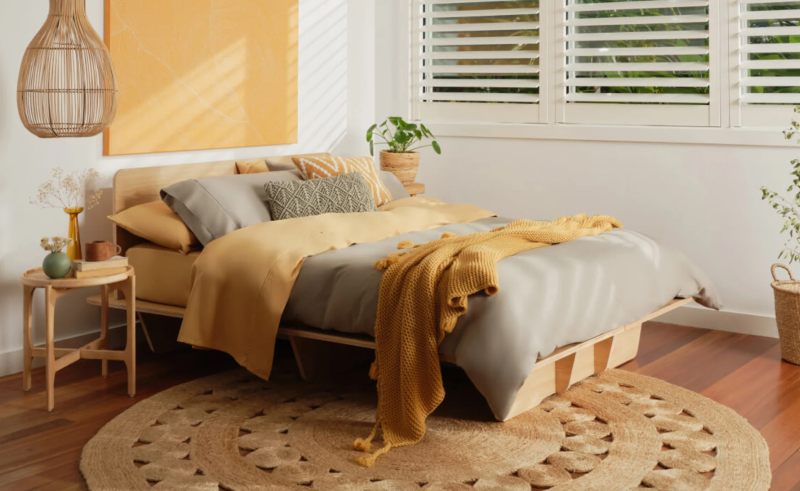 The Koala Timber is the "Best Value" bed frame for 2022. Many people need a new bed but they have a limited budget. The Koala brand is known for its minimal approach and they developed a wooden frame that is very affordable. This is another platform bed from Koala that can support your mattress and that will allow it to perform at its best. It's made entirely from wood and it comes with an innovative design that makes it extremely easy to assemble. This is another eco-friendly option from Koala and it shows how much they care about the environment. In terms of aesthetics, the design is a modern one and it's one I personally like.
Since this is a Koala frame, it also comes with a 5-year warranty and free delivery. Moreover, you should also expect a 120-night trial period so buying this frame is essentially risk-free. Overall, this is probably the best value frame in Australia and I highly recommend it.
The time has come now to complete this award list and hopefully, I have helped you find the best bed frames that are now available in Australia. However, if you still need help, contact me and I will come back to you the soonest I can.