Many people are looking for ways to improve their sleep so if you fall into this category, you should definitely read my Origin Hybrid mattress review. For those that have never heard of this brand, Origin is a German maker that launched in Australia back in 2018.
Awarded "Best Value for Money Mattress" for 2023
This is their first mattress and they decided to go with a hybrid design. As you expect, this is a rolled mattress so it will come packed inside a carton box. One of my best friends recently bought one so I was curious to try this out. Mine arrived, almost ten days ago so let's move now to the full review below.
45% OFF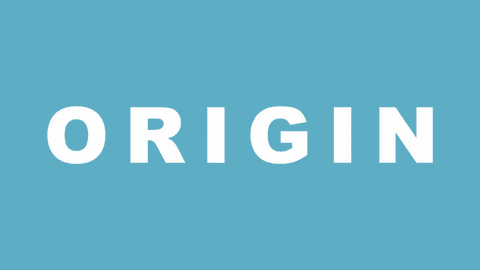 Origin Mattress
Up to 45% off mattresses at Origin
What is this mattress made of?
The Origin Hybrid mattress features 5 layers plus the cover. In detail, these are:
An HexaGrid™ layer that is designed to help a bad back. This type of foam has pressure-relieving properties and it's ideal to provide support.
An Australian wool layer that has the ability to regain its shape and it's a natural alternative to memory foam. It also sleeps cool so this mattress is suitable for the Australian weather.
Reinforced side walls that help this mattress to have better edge support.
A natural bamboo foam layer that helps with the transition between the upper and the lower layers.
A pocket spring layer that is designed to provide your body with the needed support. The antigravity springs allow this mattress to breathe better which allows it to stay cool.
The mattress measures 27cm in height so it will fit your old sheets. The image below showcases the position of each layer.

Is this a good cover?
The cover of this mattress is made of Tencel. This is a great material that has a number of great properties. Firstly, it's very breathable which means that the sleeping surface will stay cool during the night. Secondly, it's naturally anti-dustmite and anti-bacterial so if you suffer from any allergies, this is the way to go. Lastly, Tencel is an eco-friendly material that is made from wood pulp. All these make it an excellent material and the people at Origin chose wisely here.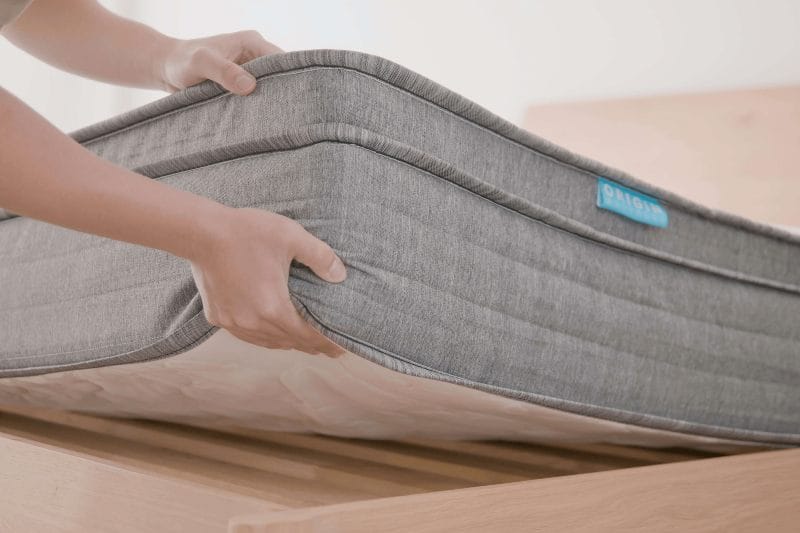 The cover comes with a modern design that I personally like. The sleeping surface features a white colour with the side part being grey. The cover is not removable so, unfortunately, you cannot use your washing machine to clean it. Overall, Origin managed to create a high-quality cover here that compliments this mattress very well.
Is this a firm mattress?
It's time now to continue with this Origin Hybrid mattress review and talk about its feel. This is a medium-firm mattress that is designed to feel not too soft or not too firm. If I use my virtual scale here, I would say it's a 6.5 with 10 being really firm. Let's see now how it performed in the different sleeping positions.

Starting from the back position, the Origin mattress did a good job with my spine and it helped it to align correctly. Support was great and I was comfortable in this position.
Turning to the side position, the antigravity springs adjusted quickly and sinkage increased. I didn't feel any discomfort and I felt that this mattress is suitable for side sleepers.
Finally, turning to the front position, I would prefer this mattress to be slightly firmer but it still did a good job. Support was great and overall, this mattress will suit all sleeping positions.
If you share your bed with a partner, the Origin Hybrid is designed to minimise motion transfer so you won't disturb your partner. Moreover, this mattress has great edge support so you will get the same performance across the 4 corners. All these make it ideal for couples.
Does this come with free delivery?
As I have already mentioned above, this is a boxed mattress so it will be delivered inside a carton box. The people at Origin offer a free delivery service for all regions and that is impressive. Delivery times vary between 2-7 working days and that, of course, that depends on the area you live. I remind you that I am based in Sydney so for me, it was only 3 days. The process was straightforward and communication was great. The box was delivered in good condition and overall, I was very happy with the service I got.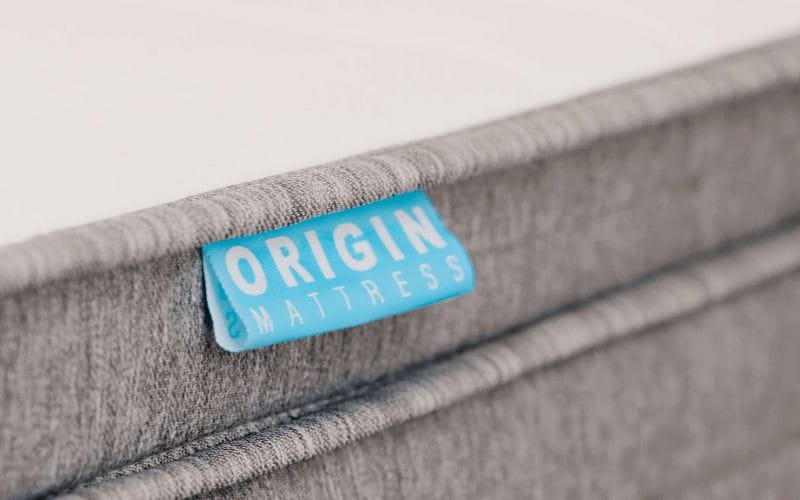 Can I try it first?
One of the best things about this mattress is the fact it comes with a 120-night trial period. That gives you exactly 4 months to try this mattress and decide later whether you want to keep it or not. If for any reason, you are not happy with it, you can return it and get a full refund. The process is a simple one and they will ask no questions. All returned mattresses are donated to Salvation Army and that shows that Origin cares about the local community.
Besides that, you will get a 15-year warranty that will cover you for a really long time. Most other makers offer a 10-year one so this is an area in which Origin excels. To find out more information about their terms and conditions, you should visit their warranty page. Overall, they offer one of the best packages in Australia and this is impressive.
How much will it cost me?
The Origin Hybrid mattress is available in 5 sizes so you have plenty of options to choose from. The smaller size (Single) sells for $765 with the bigger (King) going for $1,331. Having said that, the people at Origin run frequent promotions so you don't have to pay the retail price. For example, at the moment of writing, there was a $200 off promotion. The table below lists every available size and its price.
| | | |
| --- | --- | --- |
| SIZE | DIMENSIONS | PRICE |
| Single | 92 x 188 x 27 cm | $765 |
| King Single | 107 x 203 x 27 cm | $848 |
| Double | 138 x 188 x 27 cm | $998 |
| Queen | 153 x 203 x 27 cm | $1,165 |
| King | 183 x 203 x 27 cm | $1,331 |
Who should buy this mattress?
This is the question I need to answer now that I am about to complete this Origin Hybrid mattress review. In my opinion, I think this would be great for those looking for:
A hybrid mattress that can suit all sleeping positions.
A value-for-money mattress that is built with excellent materials.
A mattress that comes with great service and support.
If all the above sounds good, this is an option you should definitely consider. Origin managed to build a mattress that performs great and that it's hard to find at this price. For this reason, this is a mattress that I recommend to anyone looking for a good all-rounder.
45% OFF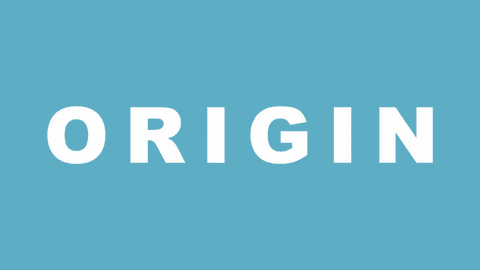 Origin Mattress
Up to 45% off mattresses at Origin
Origin Hybrid Mattress Review
PROS
Good for all sleeping positions
Tencel cover
120-night trial period
CONS
Cover is not machine washable