Finding the right pillow can help you sleep better as a good mattress is not always enough. In this Koala pillow review, I will talk about this memory foam option and whether it's one you should consider buying.
After reviewing the popular Koala mattress, I was really curious to try their pillow too. During the design process, they decided to follow the same philosophy they used when creating their mattress so this one is a memory foam pillow. It measures 74 x 40.5 x 15.5cm so it's a relatively large pillow. When you order one from them, you will get a 120-night trial period and a 5-year warranty. This is the best package out there and Koala did an excellent job here. Finally, they offer free delivery and in some regions, they even offer same-day delivery! I got my pillow about a month ago so it's a good time now to move to the full review below.
Construction
Koala decided to use a single piece of memory foam when designing this pillow. It's a design that I have seen before and it's one that works quite well. The memory foam is infused with gel which allows it to stay cool during sleep. But Koala wanted to make sure that this pillow will stay cool even during the Australian summer. For this reason, they drilled holes to create a ventilation system that allows airflow. This is a clever design and I love when makers come up with smart solutions. Overall, this is a well-made pillow and Koala did a great job here.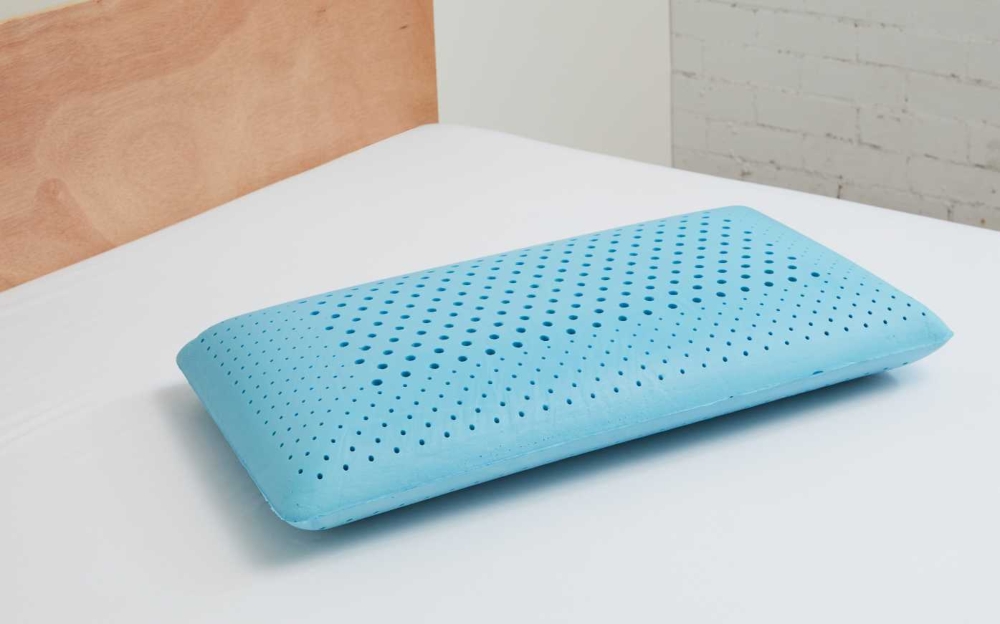 Cover
The cover of the Koala pillow is made of 66% polyester and 34% Tencel. This is a great combination and there is a good reason they decided to use such a blend. Polyester is a strong material that is also very breathable. Tencel is actually made of eucalyptus fibres. This type of material can absorb moisture more efficiently than cotton but it's also super soft. The blend works very well and this is one of the best covers I have seen. If you want to clean it, you can use your washing machine at 30 degrees. The design of the cover is plain and complements well the character of this pillow. Overall, Koala did an excellent job here.
Support
I have mentioned countless times that the height of the pillow is a very important factor. The Koala pillow has a height of 15cm. This can be a problem for stomach sleepers as the high loft can make them feel uncomfortable. Having said that, this was not the case for me and I think the fact that it has a softer side helps a lot. I had a good experience with all sleeping positions but I think that this is best suited to side and back sleepers. The memory foam piece provided my neck and head with pressure relief and the pillow was very supportive. Overall, it's a versatile option and I was really impressed by it.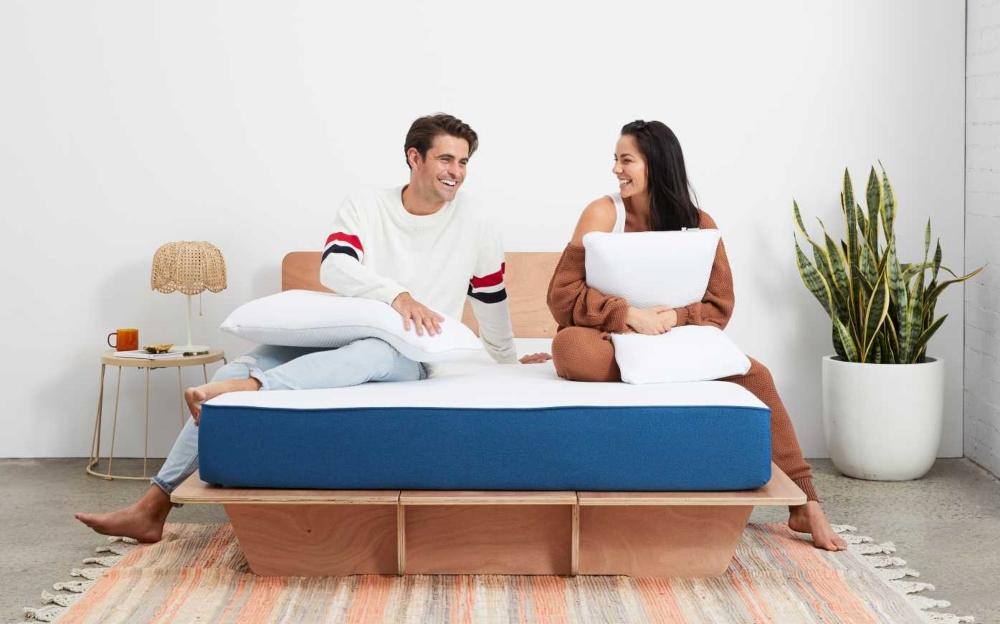 Is the Koala pillow for me?
This is always the question I have to answer now that I am completing this Koala pillow review. In my opinion, this pillow would be a good option for all those looking for:
A pillow with two sides, one soft and one firm.
A memory foam pillow that comes with a Tencel cover.
A pillow that comes with a 120-night trial period and a 5-year warranty.
If you look for all the above, the Koala pillow should be high on your list. It's one of the best pillows I have tried and it comes with an excellent package. Koala did a great job here and I highly recommend it!
PROS
Two sides with different firmness option
Tencel cover
120-night trial period
CONS
Not the cheapest in the market