If you are on the heavier side of the scale, you might need a mattress that can accommodate you. Many of my readers have reached out to seek advice so I decided to compile a list of the best mattresses for heavy people. Below, you will find a number of choices that will suit every budget but also different needs. Without any further ado, let's move below to see what I have gathered for you.
What type of mattress is best for overweight?
The general rule is that people who carry more weight should opt for a mattress that comes with a medium-firm or firm feel. Moreover, mattresses that feature a sturdy construction will work better for overweight people. That means that hybrid or spring mattresses tend to be better at dealing with weight but that of course is not set in stone. However, with these two rules, you will have a greater chance of getting the right mattress. As an overweight person, I consider someone whose weight is at least 100kg so you should be aware of that while reading this buying guide.
Best Overall – Emma Diamond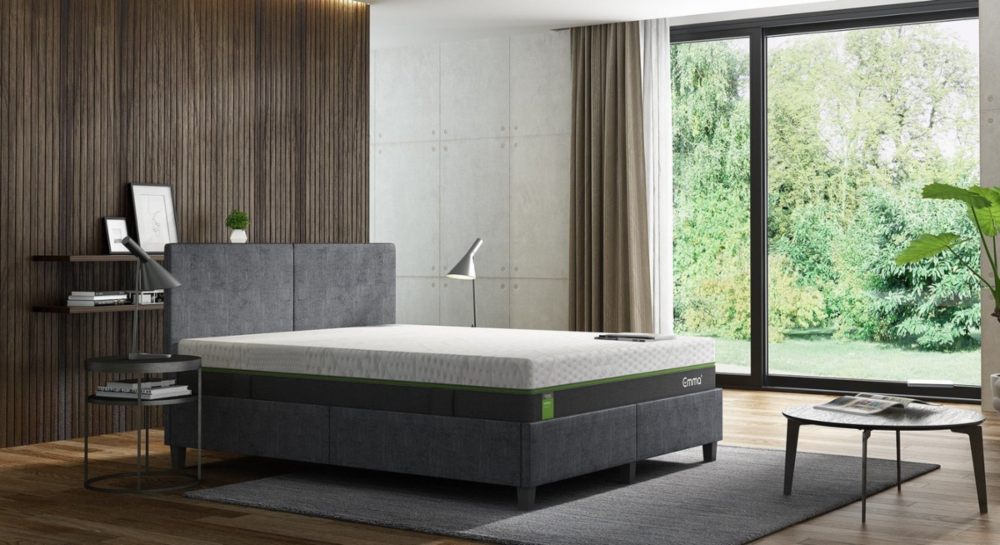 The Emma Diamond mattress is the first pick on this list and there are many reasons for that. For starters, this mattress features tall pocket springs that are designed to provide adaptive support. This type of spring is very sturdy and it can deal with the extra weight. Additionally, the HRX foam is very durable and in combination with the Comfort foam can distribute weight evenly. The latter is very important, especially for heavier people.
The Diamond mattress also comes with a fantastic cooling system so you won't feel hot during the night. This is a common problem for heavier people and the engineers at Emma know how to address it. The cover is made of breathable fabric and it allows airflow. It's easy to remove and it's machine washable. Overall, this is a high-quality mattress that will suit heavy people.
This Emma mattress comes with a 100-night trial period that allows you to try it and decide later whether you want to keep it or not. If you are not happy with your purchase, you can return it and get your money back. Moreover, you will get free delivery and a 10-year warranty. A great package from a great maker!
Best Value – Origin Hybrid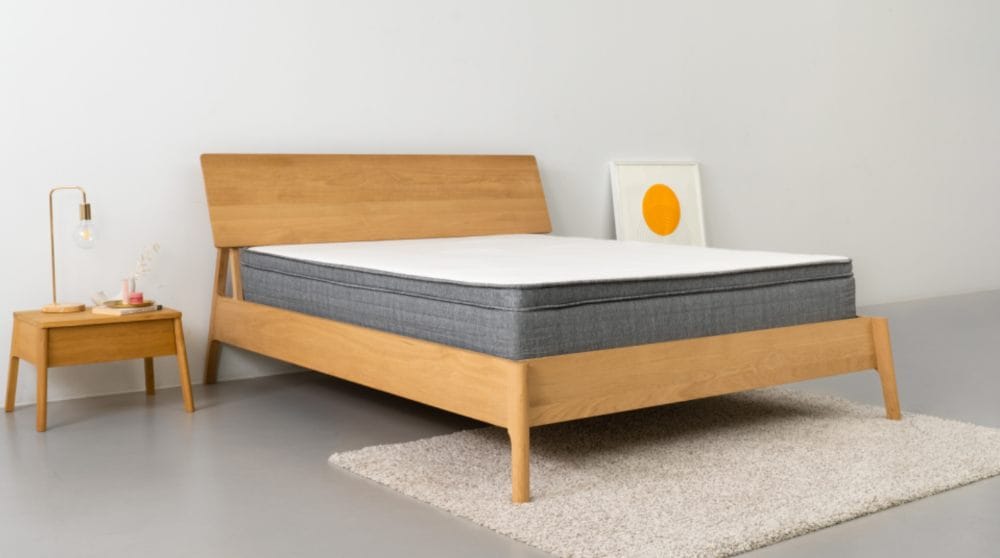 If you look for a value-for-money option that can handle the extra weight, look nowhere else than the Origin Hybrid mattress. This is another hybrid option on this list and it comes with some impressive specs. It features the HexaGrid™ Orthopedic layer that can provide your body with pressure relief but also comfort. Underneath that, there are tall pocket springs that can distribute weight evenly. Additionally, the Hybrid mattress comes with excellent edge support and overall it's a well-built mattress. The Tencel cover is just the cherry on top and if we consider the price here, this is a true bargain!
All Origin mattresses come with a 15-year warranty and that says a lot about their durability. Furthermore, you will also get a 120-night trial period and free delivery. This is by far the best package in Australia and another important reason to get this mattress.
Most Comfortable – Dusk & Dawn Signature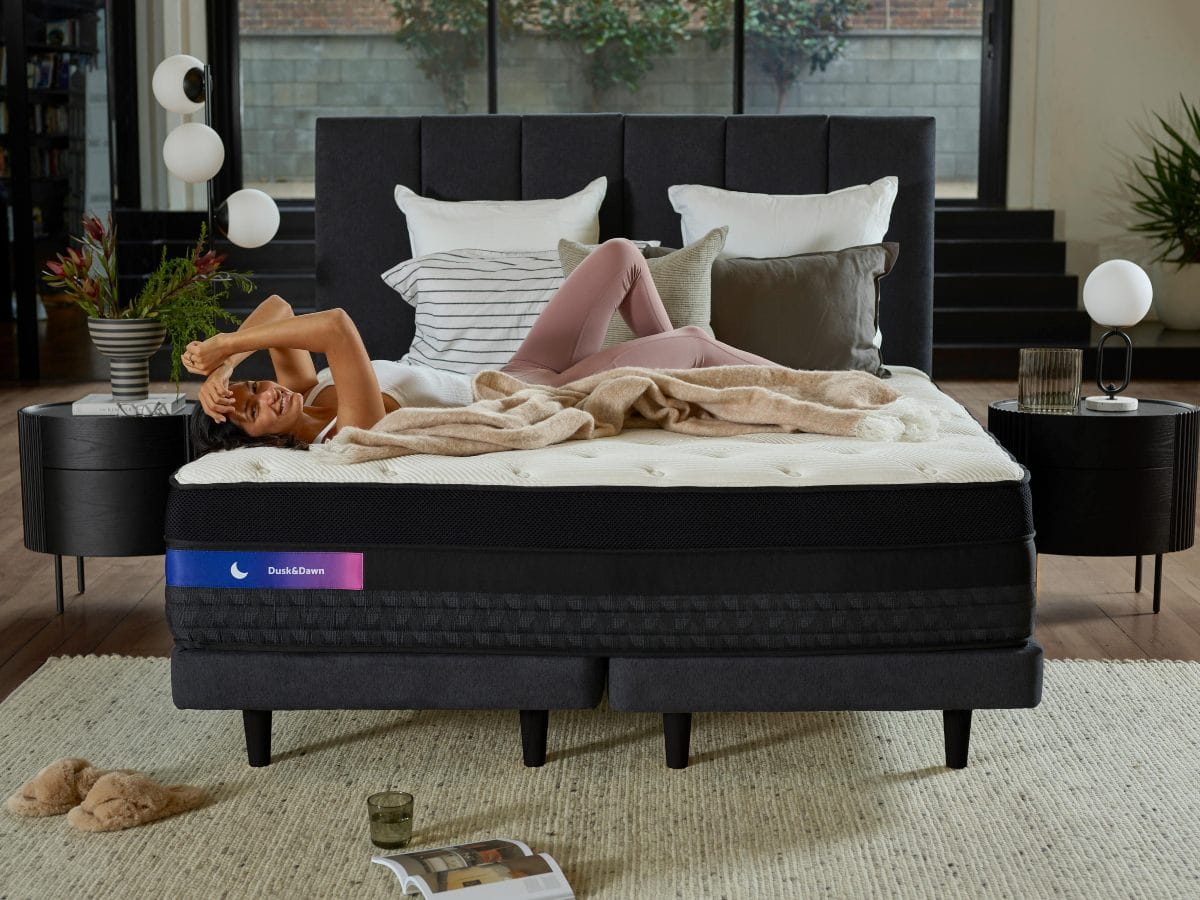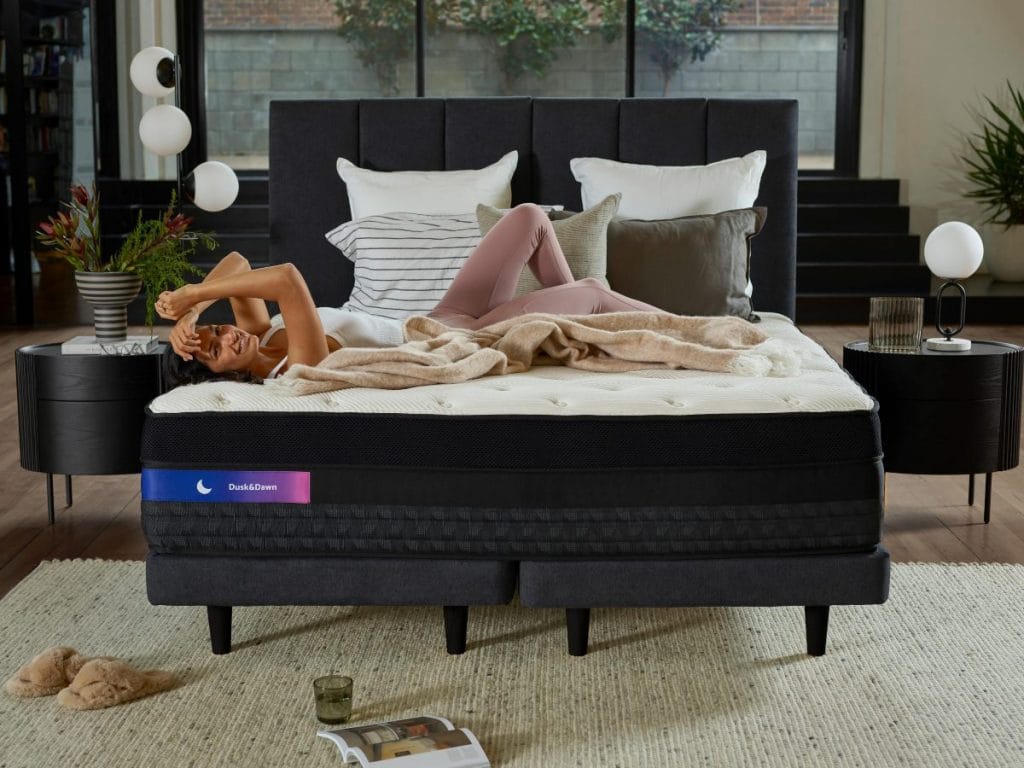 If you have a heavier body type and what you look for is comfort, the Dusk and Dawn Signature mattress should be high on your list. This is an Australian-made mattress that is available in 3 firmness profiles. If your weight is over 100kg, you should probably choose either the 'Comfy Medium' or the 'Firm Support'. However, if you look mostly for comfort, I would choose the former.
The Signature mattress is a hybrid one and it features a double-decker pocket coil system that works very efficiently and in combination with the foam layers can offer balanced support. After all, it's not a coincidence that this mattress has won the 'Best Hybrid Mattress' award for 2023. The cover is made of premium knit that allows airflow. It feels and looks premium and overall, the Signature mattress has a fantastic finish.
If you decide to buy one, you will get a 100-night comfort guarantee which is very helpful. This allows you to ask for a feel change and they will do this for no extra charge. Moreover, they offer free delivery for all Metro areas but for the rest of Australia, there is a flat fee of $250. If you look for absolute comfort, this is an option to consider.
Best for Back Pain – Ergoflex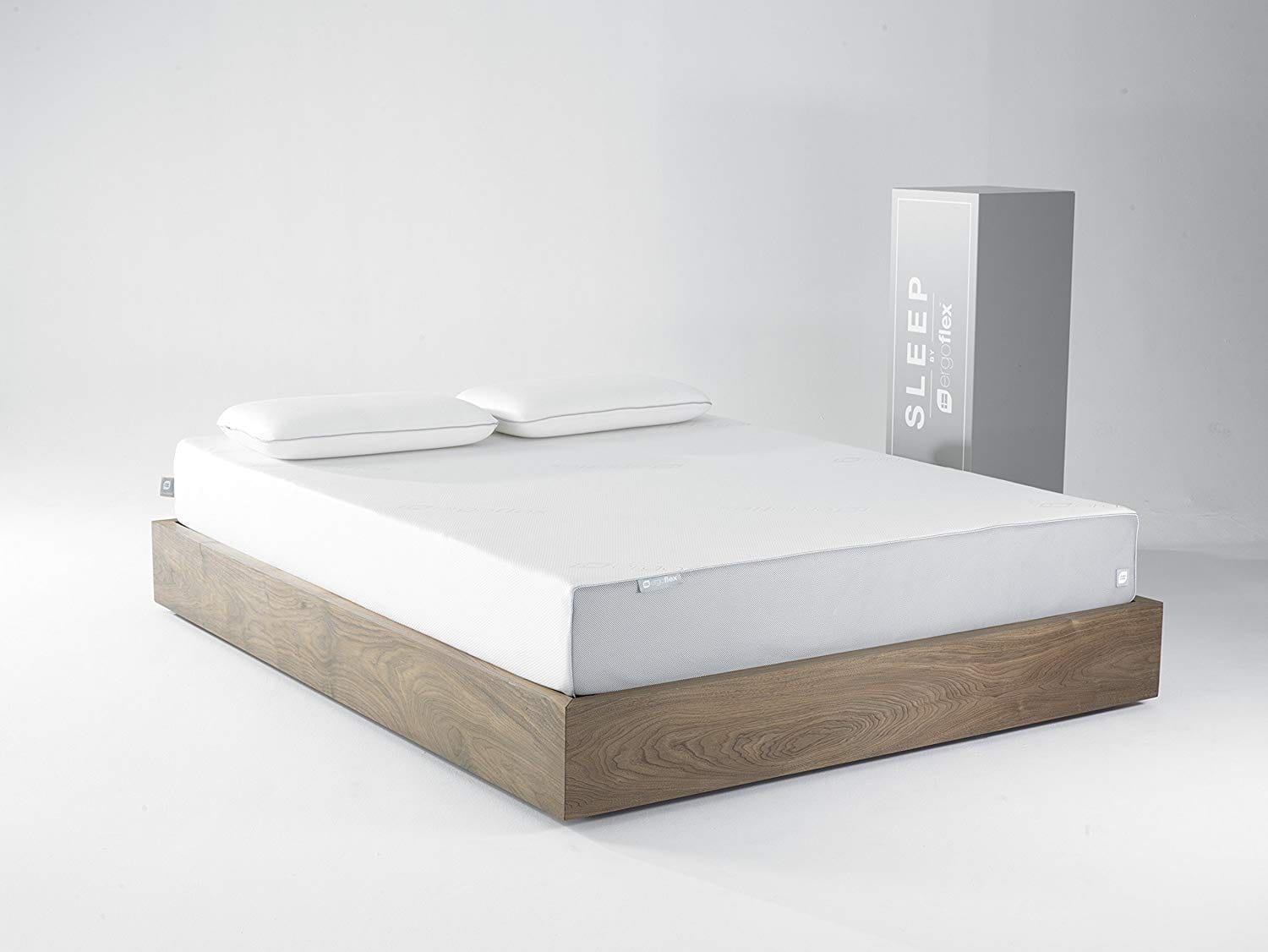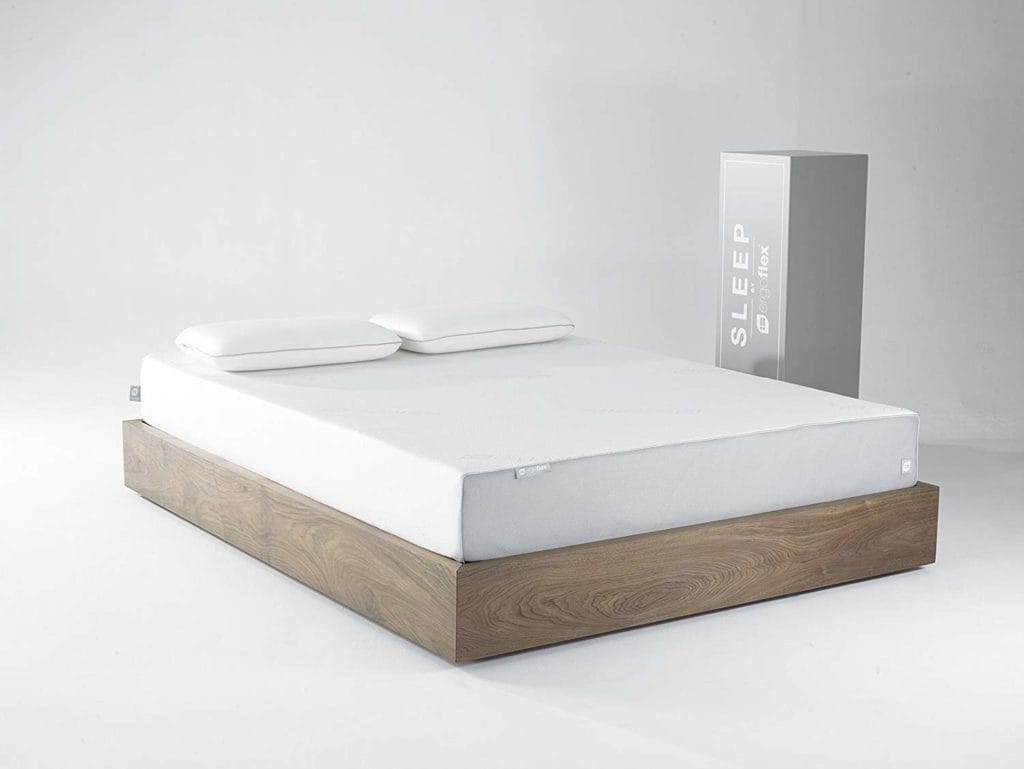 If you suffer from a bad back, the Ergoflex mattress should be high on your list. This is the only memory foam mattress on this list but the way it's constructed, allows it to handle the extra weight with ease. It features 3 separate foam layers that when combined can offer tailored support. Moreover, the Ergoflex mattress is designed to take the pressure off your joints and other sensitive areas which results in pain relief. Around the foam layers, there is a fantastic Tencel cover that is breathable and hypoallergenic.
The Ergoflex mattress was initially released back in 2006 and since then, it has had thousands of 5-star reviews. After all, it's not a coincidence it's the most popular orthopaedic mattress in Australia. If you buy one, you should expect a 30-night trial period and free next-day delivery. Add a 10-year warranty and you have a competitive package with an affordable price tag.
Best Cooling – Onebed X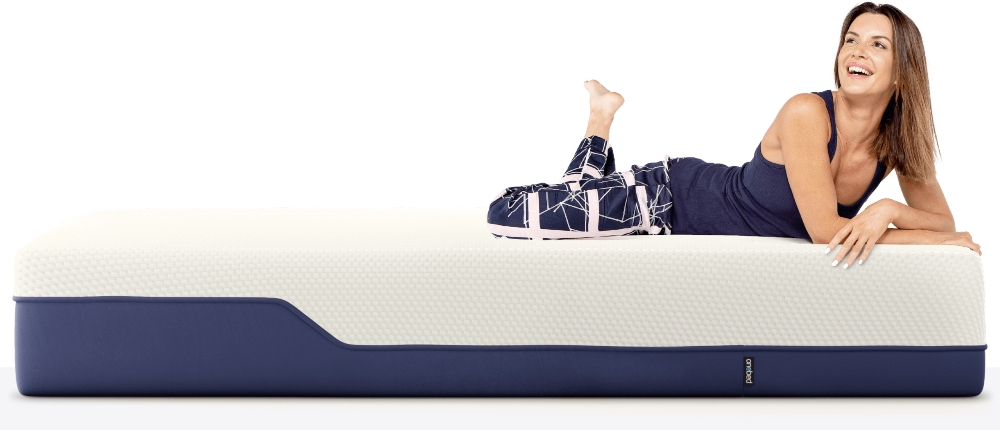 It is more frequent for people that carry extra weight to feel hot during the night. If you fall into this category, you should look for a good cooling mattress. The Onebed X could be a great choice for you as it has all the characteristics you might need.
Firstly, it features a 5-zone system that can provide your body with tailored support. They use tall pocket springs that are more durable and can handle the extra weight with more ease. Secondly, the Onebed X mattress features Davina foam and cooling memory foam. These two are very breathable but also have great pressure-relieving properties. Lastly, this mattress has excellent edge support which is important for heavier people. For all the above reasons, the Onebed X should be high on your list.
Besides the excellent performance, this mattress also comes with a great support package. Onebed offers a 15-year warranty and free delivery. Additionally, you will get a 125-night trial period that is one of the longest in the market. It's clear that this is one of the best deals out there.
I hope that this guide with the best mattresses for heavy people will help you choose your next mattress. If that's not the case, I am happy to assist you further so don't hesitate to drop me a line and I will come back to you the soonest as possible.