If you look for an adjustable option, you should definitely read my Emma Cloud Hybrid pillow review. This is the latest release from the German maker and it's an innovative one.
Most pillows are not customizable so you must be careful with your choices. Emma decided to address that and they designed a pillow that will suit everyone. The Cloud Hybrid pillow is not as big as the Emma Foam pillow and it measures 60 x 40 cm with a max height of 18cm. If you decide to buy one, you will get a 100-night trial period and free delivery. This is a fantastic package that takes away the risk of buying online. My pillow was delivered almost ten days ago so I would like now to move to the full review below.
Construction
This pillow is made of two parts, the core and the pocket. The former is made of memory foam and it's designed to provide support and pressure relief. It features a 'drop' shape so it gives you more options and you can use the side of the pillow that suits your needs. The core is removable and if you are a stomach sleeper, you will probably not use it at all.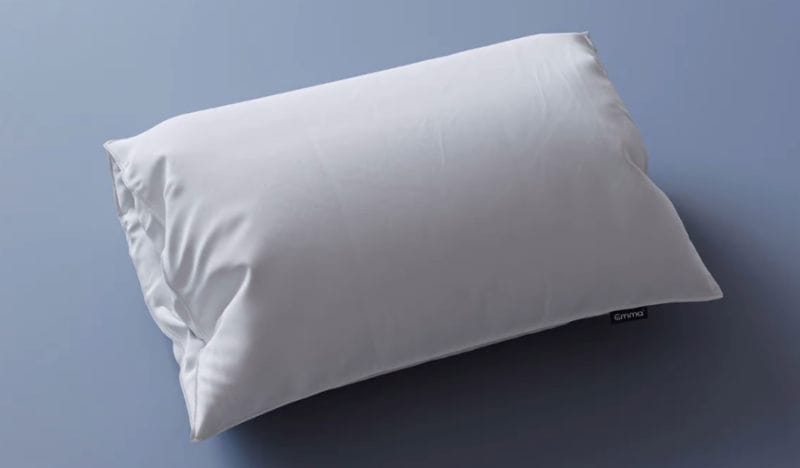 The pocket is made of 100% LA FILL (super soft microfibre filling) that is designed to stay cool during the night. Moreover, it creates this 'cloud-like feeling' and can stay in shape for a long time. It's naturally hypoallergenic and since it's a synthetic material, it's animal-friendly. All these make it a great alternative to Down. Overall, the Emma Cloud Hybrid pillow is very well-made and they did a great job here.
Cover
The cover of this pillow is made of 100% cotton which ensures that this pillow will breathe well. Cotton is hypoallergic and the cover acts as a barrier against dust mites. The inner cover (core) is made of polyester which is a strong material that can protect the memory foam core. If you want to clean the Emma Cloud Hybrid pillow, you should remove the core and place the whole pillow inside your washing machine. This is fantastic and I really love the fact that you can wash it with such ease.
The cover follows the OEKO-Tex® 100 standards so it's free from any harmful substances. The design is a simple one but I personally liked it as it looks quite premium. Overall, this is a well-made cover so no complaints at all.
Support
When you design an adjustable pillow, you have to make sure that it works right. The engineers at Emma seem to know that and this pillow will satisfy even the most demanding sleepers. I used it in several positions and I realized that this is a versatile pillow. I personally used the memory foam core when in the back and side position but removed it to sleep on my stomach. The Cloud Hybrid pillow is supportive and with the use of the memory core, it has great pressure-relieving properties. My neck and head felt well-rested during the past 10 days and overall, I felt that this pillow performed really well.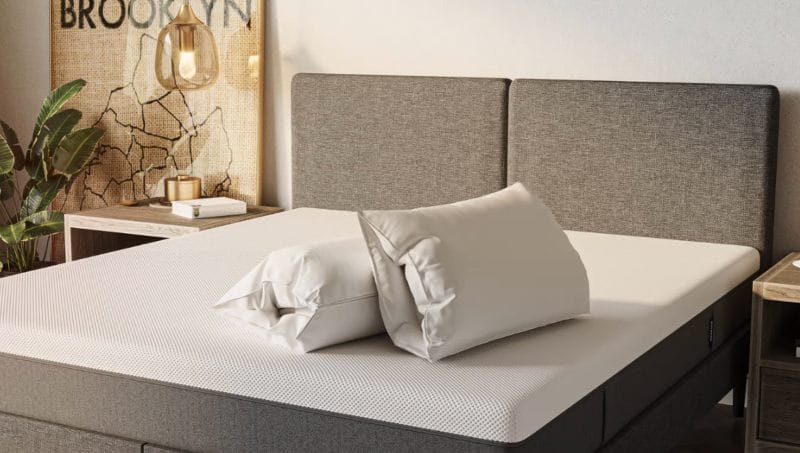 Is this a pillow to consider?
I guess everyone wants the answer to the above question now that I am about to complete this Emma Cloud Hybrid pillow review. In my opinion, this would be a good option for those looking for:
An adjustable pillow that is built for every sleeping position.
A premium pillow made with high-quality materials.
A pillow that comes with a 100-night trial period.
If all the above sounds good to you, then this pillow should be quite high on your list. Emma managed to build another winner here so if you have the budget for it, this is a pillow that I recommend.
Emma Cloud Hybrid Pillow Review
PROS
Adjustable to suit every sleeper
Very supportive
100-night trial period
CONS
Not the cheapest option