A good mattress is not always enough for good sleep. Pillows do half the work so we should all be very careful with our pillow choices. In today's post I am going to talk about a new option so go ahead and read my Macoda pillow review.
After seeing success with their memory foam mattress, they decided to create a pillow. As expected, they used the same philosophy here so this pillow is also made with memory foam. It measures 40cm x 60cm so it will fit your regular pillowcases. The pillow comes with Free Delivery and a 60-night trial period which gives you plenty of time to try this before you decide to keep it. Moreover, you will also get a 3-year warranty! This is great and it's something we don't see frequently. My pillow arrived about a month ago so it's a good time now to write this review.
CONSTRUCTION
When designing their pillow, Macoda decided to use a single piece of memory foam which is an approach I have seen elsewhere (Somnio Pillow). However, this is not traditional memory foam. To make it better, they infused it with bamboo charcoal which absorbs moisture, dissipates heat and neutralises odour. Moreover, the open structure design allows the air to pass which minimizes the heat build-up. Finally, the outer part of the pillow is covered with a cooling gel glaze which helps the pillow stay cool during the night. Overall, I think that there is a lot of thought behind this pillow and I think they did a good job here.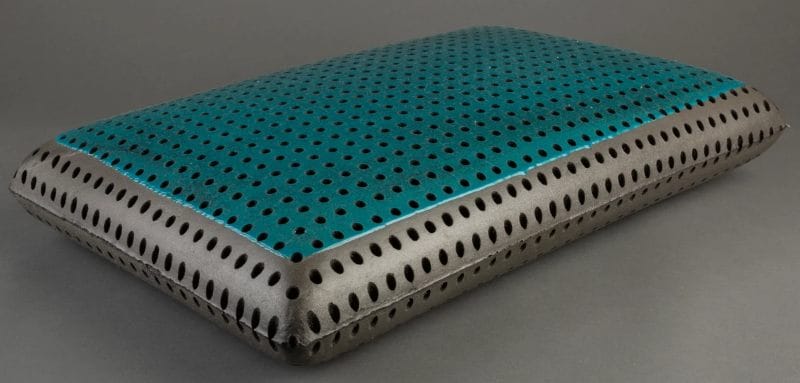 COVER
Macoda decided to use a bamboo fabric to create the cover for this pillow. I think this is a great choice as this type of material has a lot of strengths. Firstly, Bamboo textile is an eco-friendly material and it's proven that the water-use efficiency of bamboo is twice that of trees. Secondly, it's naturally hypoallergenic and antibacterial. Finally, it's very soft and it feels quite luxurious. I personally loved the cover although its design is quite simple. The fit is great so your pillow will stay in place. Overall, I think that they did a great job here.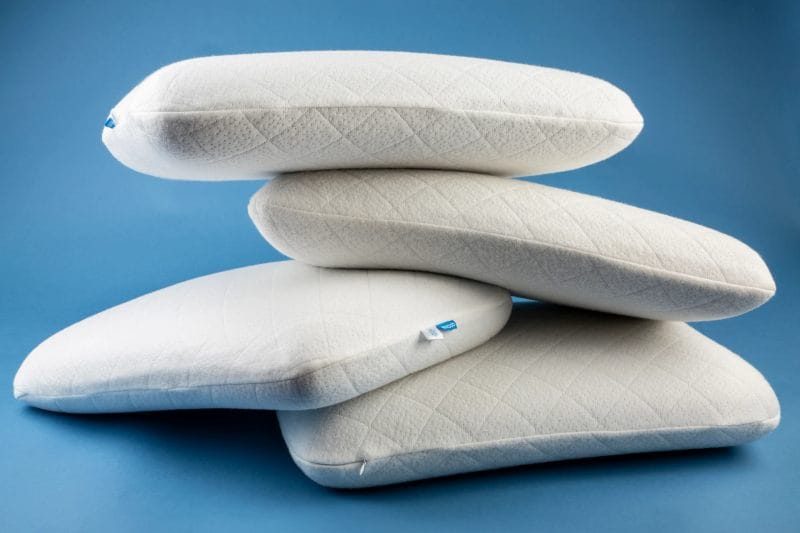 SUPPORT
I have stated many times that the height of the pillow is very important and it determines whether a pillow can be good for all sleeping positions. The Macoda pillow has a loft of 12cm which in my opinion is great as it's not too tall for the stomach position but it has a certain height for the side and back position. The memory foam does an excellent job and I felt that the pillow was very supportive. Pressure relief was adequate and overall I feel that this pillow will suit combo sleepers who frequently change positions. The only downside is that the Macoda pillow can feel heavier compared to standard hollow fibre pillows.
IS THE MACODA PILLOW FOR ME?
This is always a tough question but I have to answer it now that I am finishing this Macoda pillow review. I think that this pillow would be ideal for those looking for:
A memory foam pillow that sleeps cool even during the hot summer nights.
A pillow that is designed for combo sleepers.
A pillow that comes with a 60-night trial and a 3-year warranty.
If you are looking for all the above, then the Macoda pillow can be a great option for you. It's reasonably priced and it comes with excellent service and support. It's a great choice for all types of sleepers and I definitely recommend it.
PROS
Very supportive
Excellent cooling system
60-night trial period