If you feel that your pillow gets too hot during the night, you should read this Emma Diamond pillow review. If the name sounds familiar, I want to remind you that the people at Emma have already developed the Emma Diamond mattress which is one of Australia's biggest best-sellers.
This pillow is adjustable so you can customise it according to your needs and sleeping habits. It measures 70cm x 40cm and if you decide to buy one, you will get a 100-night trial period that gives you plenty of time to try it. If for any reason, you feel that this is not a good match, you can always return it and get a full refund. Moreover, all Emma pillows come with free delivery which is excellent. Mine was delivered almost a week ago so let's move to the full review. below.
Construction
This pillow features 3 inserts that you can use to customise it according to your needs. The first one is a diamond-degree foam insert that is infused with graphite and diamond particles. This allows it to regulate the heat at an optimal level. The second one is an HRX foam layer that has excellent pressure-relieving properties. Finally, the third one is a gel foam layer that adds an extra layer of cooling to this pillow. It's important to mention here that all the foams are OEKO-Tex® 100 Certified so they are free from any harmful substances. Overall, this is a pillow that features high-tech materials and it's well-made.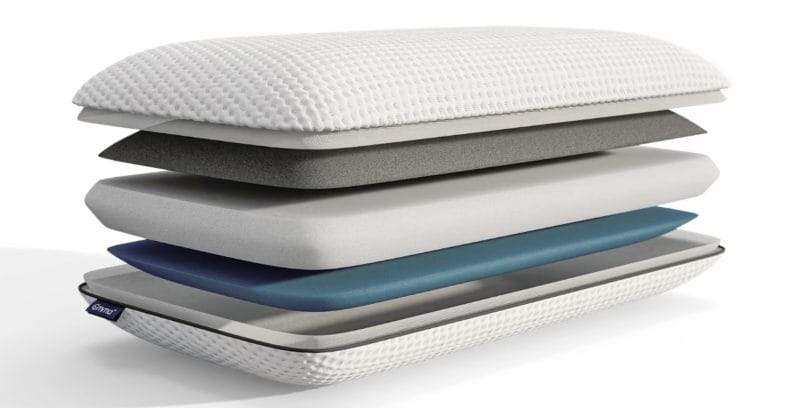 Cover
The cover of this pillow features the UltraDry technology and is made of 65% Polyester, 32% Lyocell and 3% Elastane. It's designed to allow airflow and help the foam layers to regulate temperature. It has a knitted construction that feels soft and adds a more premium character to it. The good news is that this is a removable cover and if you want to clean it, you can use your washing machine. Make sure you use a mild detergent and a maximum temperature of 40 degrees. The design is a modern one and it's identical to other Emma pillows. Overall, it's a high-quality cover that won't disappoint.
Support
After having reviewed the Emma Foam pillow, I was really familiar with how a modular pillow works. The Diamond pillow works the same way and all you have to do is use 2 or 3 inserts to create the setup that best suits your needs. The good news is that you have the ability to change both the height and the feel of the pillow so you will definitely find a combination that will suit you. I tried the combinations that feature 2 layers as I mostly sleep on my stomach and I must admit that I felt very comfortable and supported. The sleeping surface remained cool during the night and I think that the Emma Diamond pillow delivers what it promises.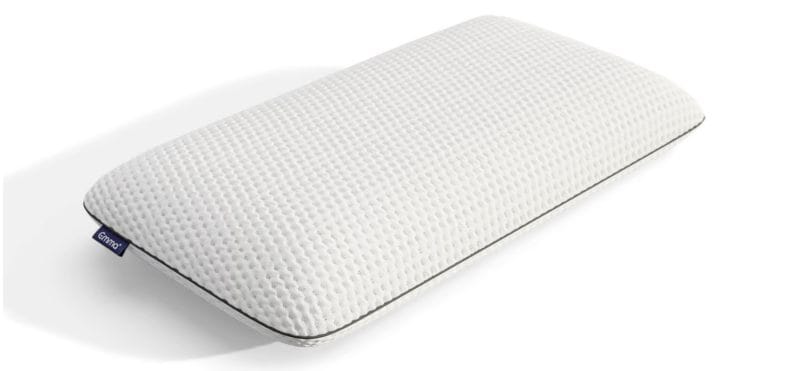 Should I buy the Emma Diamond pillow?
Before I complete this Emma Diamond pillow review, I have to answer the above question. I think that this would be a great option for everyone looking for:
An adjustable pillow that will suit every sleeping habit.
A cooling pillow that is designed for the Australian weather.
A pillow that comes with a 100-day trial period.
If you look for a high-quality cooling pillow, this is definitely a choice to consider. Emma managed to improve an already great pillow so if you sleep hot during the night, this might be what you looking for. If not, the cheaper version without the diamond-degree foam would be also enough.
Emma Diamond Pillow Review
PROS
Excellent cooling system
Adjustable height & feel
100-night trial period
CONS
Not the most affordable pillow