If you look for a better way to sleep, you should definitely read my Newentor Morpheus pillow review. After trying the Newentor Hesperis mattress, I was really curious to see what they did with this pillow.
Unlike most options that follow the "one size fits all" approach, the people at Newentor decided to develop different sizes to cater better to customers' needs. As a result, the Morpheus pillow is available in 6 sizes and that is fantastic. If you decide to buy one, you will get free delivery but unfortunately, there is no trial period here. It's time now to move to the full review below.
Construction
As I have already mentioned above, the people at Newentor wanted to give more options to their customers. For this reason, this pillow is a double-sided one. The first side is made of G-7 memory foam that is designed to provide your neck and head with plenty of support. This type of foam sleeps cool and that makes it ideal for the Australian weather. The second side is made of high-density foam that comes with great pressure-relieving properties. This will help you relieve muscle tension and reduce pain.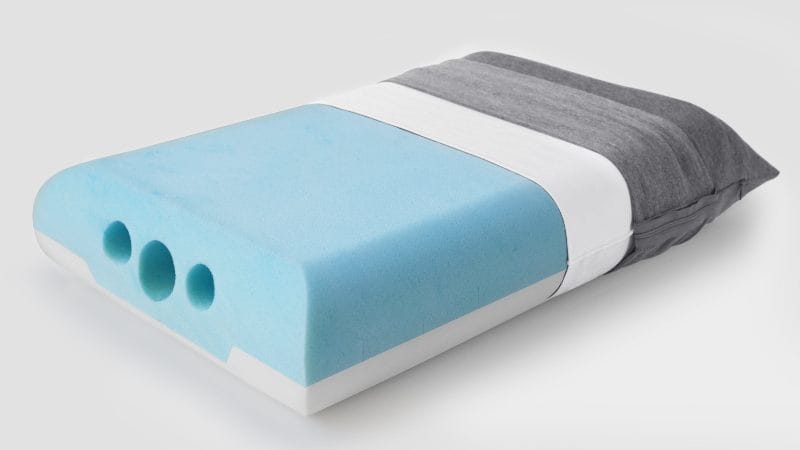 In the middle of the pillow, you will find a 3D structure that increases airflow. Additionally, they have added 40 independent cushions that offer customised support. All foams used here are CertiPUR-US certified so you can rest assured that they contain no harmful chemicals. This is great and it shows how much they care about their customers. Overall, this is a high-quality pillow so no complaints at all.
Cover
The cover of this pillow is a great one. It's made of a breathable fabric that ensures it will sleep cool even during the summer. Moreover, it comes with a modern design that features a grey colour. The good news is that this is a removable cover so if you want to clean it, you can just pop it inside your washing machine. Overall, this is a high-quality cover and the people at Newentor did a great job here.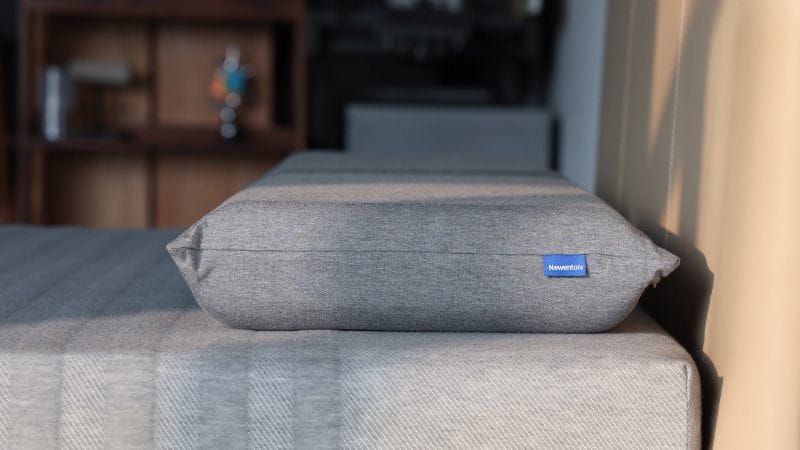 Support
I have mentioned many times that the height of the pillow is one of the most important factors that you should consider before choosing your next pillow. The engineers at Newentor understand that and for this reason, they decided to release it in 6 different sizes. The height ranges from 7.5cm to 15cm so regardless of your position, you will definitely find the one that suits your needs. To help you choose the right one, they released a guide that you can find if you visit the Newentor pillow page.
I enjoy sleeping on my stomach so I decided to go for the M size that comes with a relatively low profile (10.5cm). The Morpheus pillow did a fantastic job in most sleeping positions and the foam layers worked well. I felt that the two sides are quite similar and they both provided my head and neck with plenty of support. Overall, I was very happy with this pillow.
Is this a good buy?
This is always a tough question to answer but I will do my best now that I am about to complete this Newentor Morpheus pillow review. I believe that this would be a good fit for those looking for:
A memory foam pillow that is available in many sizes.
A double-sided pillow that can provide customised support.
A value-for-money pillow from a trusted maker.
If you look for all of these, the Morpheus pillow can be a great option. In my opinion, the main weakness here is the lack of a trial period. If you are ok with that, then this can be a great option. The fact it's available in 6 sizes means that you have great chances to find the perfect fit and this is something that no one else is offering right now.
Newentor Morpheus Pillow Review
PROS
Available in many sizes
Great cooling system
Free delivery