The vast majority of people these days suffer from a bad neck and mobile phones are the ones to blame. After doing some research online, I came across this interesting product so I decided to write this Zamat Nekgenic review.
Zamat is a brand specialising in cervical pillows, so they created this unique traction pillow that can help you stretch your neck properly. It comes with a 100-night trial period so it's a risk-free purchase. Additionally, they offer a 10-year warranty and free delivery. This is an excellent package and I couldn't ask for more at this price. My Nekgenic pillow arrived almost ten days ago so this is a good time to move to the full review below.
Construction
To make such a unique pillow, the designers at Zamat needed the right materials. After a lot of research, they decided to use self-skinning polyurethane foam. This material is tough on the outside but soft on the inside. It's also quite flexible so it's an ideal option for a traction pillow. The design features various massage nodes which can help alleviate the pain. This is based on Traditional Chinese Medicine which is the mother acupressure theory. The pillow is free from any toxic substances and it's safe for human health. Overall, it's a good construction and the people at Zamat did a great job here.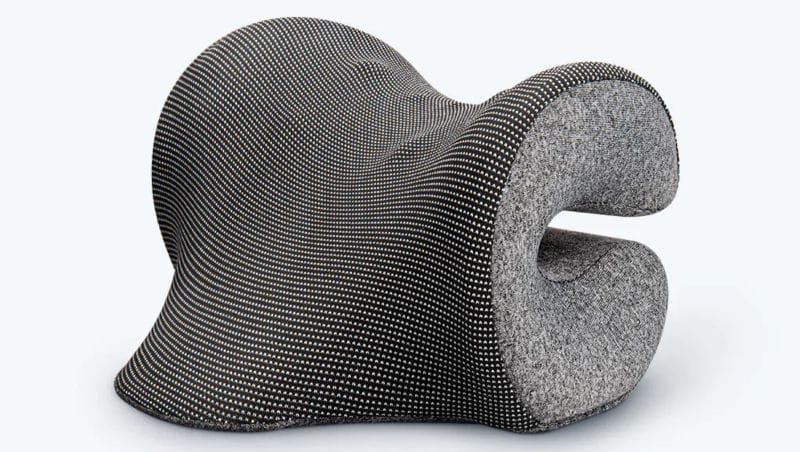 Cover
One of the most interesting parts of this pillow is its cover. It features permanent magnetic particles which can improve circulation and reduce inflammation. The cover is very elastic so it has a great fit. This is really important, especially for a pillow with this shape. Moreover, the cover feels soft and if you want to clean it, the good news is that it's removable. The design is a futuristic one and the Nekgenic pillow is available in 3 colourways; grey, blue and pink. Overall, this is an exceptional cover that features the latest technology.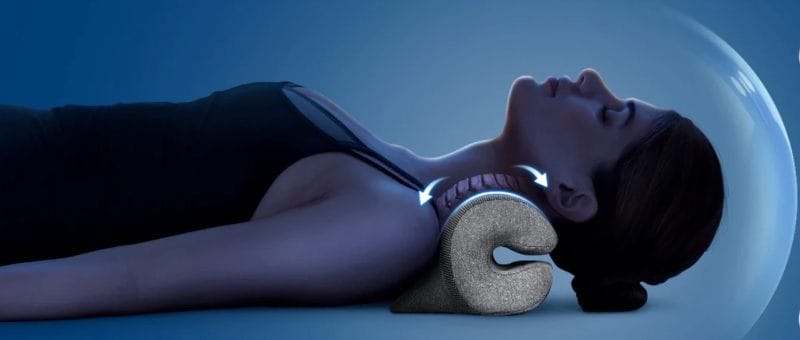 Support
As I have mentioned before, I do suffer from back and neck pain mainly due to the fact that I am doing an office job for almost 20 years now. As a result, when I saw this pillow I got really excited and hopeful that this could help me alleviate pain. I spent 10 days using it according to their instructions (8-10min per day). In the first few days, I didn't notice any difference but as the days passed by, I noticed that my neck wasn't as stiff as before and the pain was less noticeable. I have to mention here that I used the Nekgenic pillow in combination with the Zamat Butterfly pillow and I think that this duo worked well for me. As expected, the more you use it the better the results will be but only time will tell. However, I felt that I have already seen an improvement so this was a good investment for me.
Does the Nekgenic pillow worth my attention?
This is a really difficult question to answer but I will do my best since I am ready to complete this Zamat Nekgenic review. In my view, this could be a good option for everyone looking for:
A stretching pillow that can help with neck pain.
An affordable cervical pillow that is easy to carry.
A pillow that comes with a 100-night trial period.
This is a truly special product that can help you with your bad neck. For the limited time I used it, I had some positive results so hopefully, this will be the case for most people. The Nekgenic pillow is affordable and it comes with a great support package so this is definitely an option you should consider.
PROS
Great for neck stretching
Might help with tension headaches
Affordable price tag
CONS
Delivery times could be faster