A good mattress is not enough for good sleep. Other things are also very important and one of them is the pillow we use. In this Ergoflex pillow review, I will talk about this memory foam option and whether it's worth your money.
After developing the Ergoflex mattress, they decided to create a pillow with similar technology. The pillow looks a lot like their mattress which made me very curious to try this. It comes packed in a nice box and the pillow measures 45cm x 65cm x 12cm which will fit your standard pillowcases. My pillow arrived 3 weeks ago so this is a good time to write this review.
Construction
Ergoflex decided to use the high-density visco-elastic memory foam that they use to make their mattresses. It's a firm foam so, for this reason, they decided to create a relatively thin pillow (measures 12cm in height). This was the right choice because, with this type of firmness, the pillow would not work in all sleeping positions.
Cover
The cover of the Ergoflex pillow is fantastic. They used Tencel to make it which is a material that has many benefits. It's all-natural and extremely breathable. Moreover, it's naturally anti-allergenic so this pillow is good for those suffering from allergies or skin problems. Finally, the cover is removable and you can machine-wash it. As you see, it actually has all the elements that a good cover needs to have, so they did a really good job here.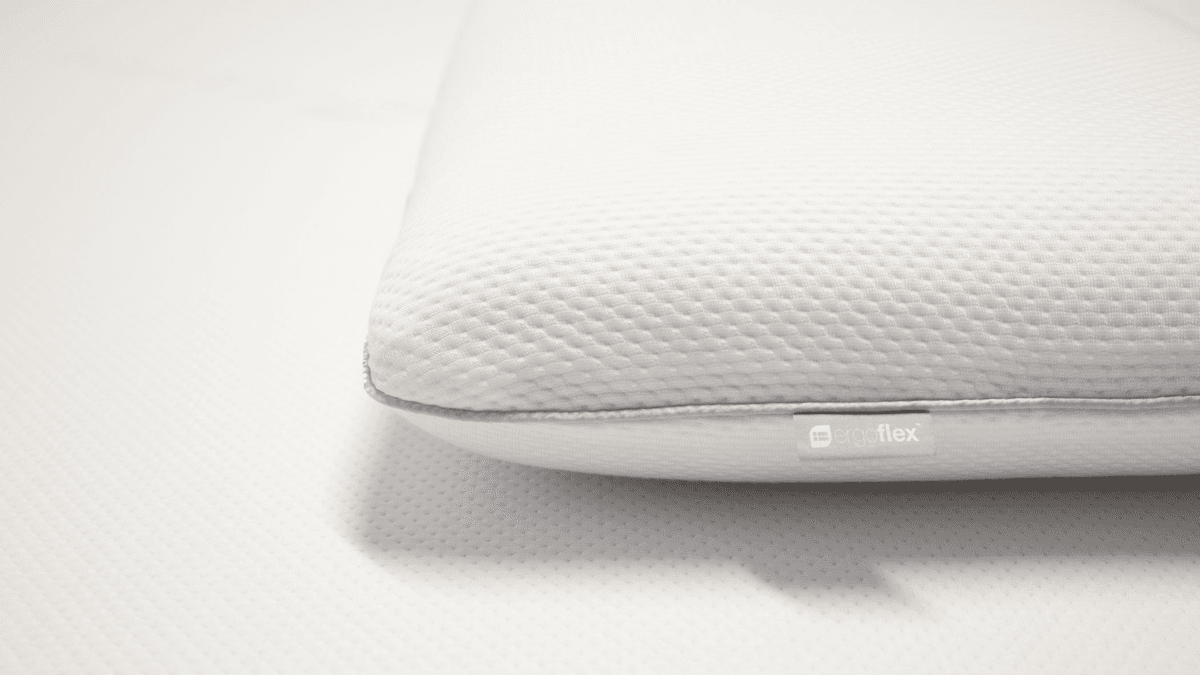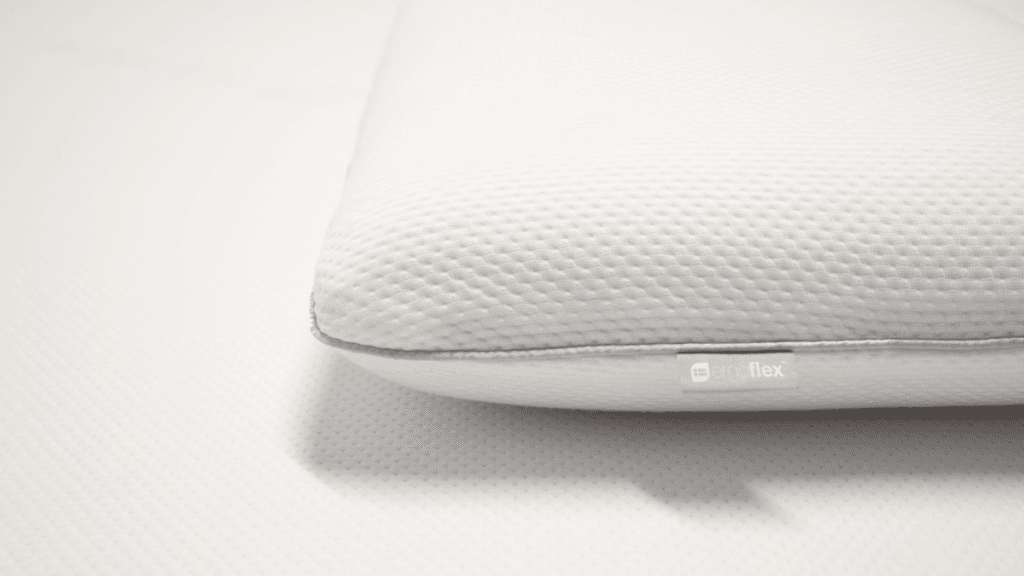 Support
One thing that is really important when it comes to pillows is the height. During sleep, we change positions which means that our neck needs different support every time we move. Therefore, if a pillow is too thick it won't be good in the stomach position and if it's too slim it won't be good in the side position. Ergoflex did a good job here as they combined a relatively slim design with firm memory foam. The result is great as the pillow worked very well in every sleeping position. The memory foam also provided my neck with pressure relief and especially in the back position your neck will get proper rest. The pillow is also comfortable and overall I think it's a great one.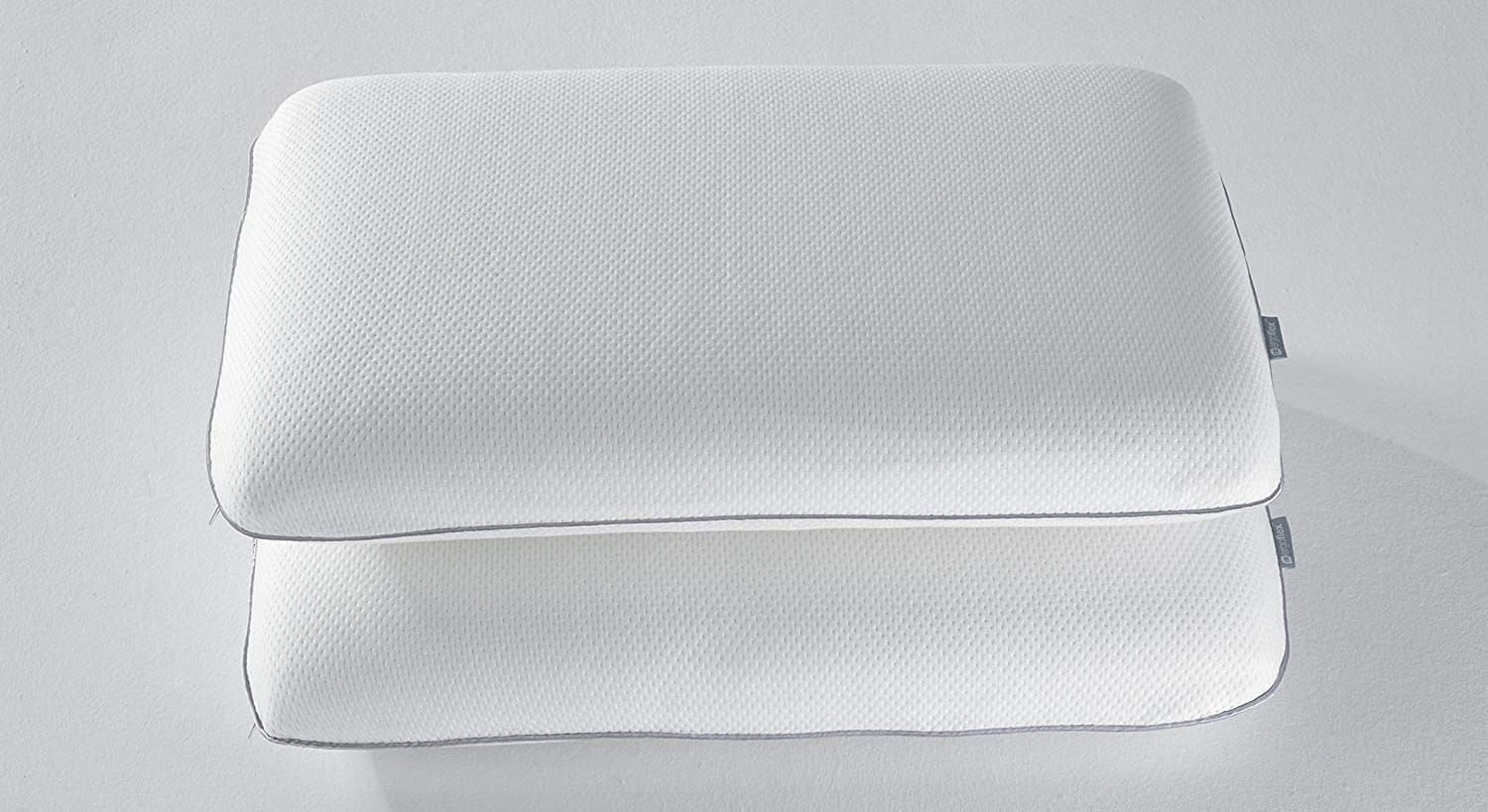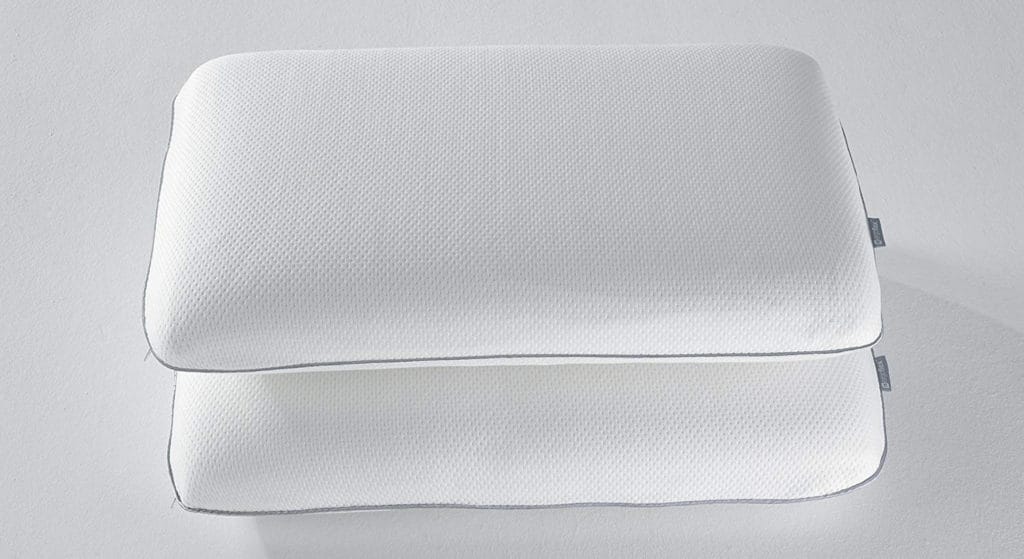 Is the Ergoflex pillow for me?
Finishing this Ergoflex pillow review, it's time I share my final thoughts with you. Overall, I think that this is a great pillow that would suit most sleepers, even the demanding ones. Having said that, it would be ideal for anyone looking for:
A memory foam pillow that offers maximum pressure relief.
A pillow with an anti-allergenic cover made of Tencel.
A not-too-thick pillow which is versatile and it's a good all-rounder.
If you look for all the above then this pillow should be very high on your list. It also comes with a 2-year warranty and free delivery. The price is not cheap but you get what you pay for.
If you have any questions about the above review, feel free to contact me.
PROS
Very supportive
Excellent cover
Great warranty