In this Peace Lily Kapok pillow review, I will talk about this new option for those who look for a plush feeling. Peace Lily is a company that specializes in latex mattresses but they recently decided to develop a pillow range. In this review, I will explore the Kapok pillow that is adjustable and it promises a customised sleeping experience.
Before you buy it, you should know that this is a large pillow measuring 74cm x 43cm x 16cm and it fits queen pillowcases. When you get one, they will offer you a 100-night trial period that gives you more than 3 months to try it and decide later whether you want to keep it or not. If you are not happy with it, they will issue a full refund. In addition, the Kapok pillow comes with a 1-year warranty and free delivery. Mine was delivered around 3 weeks ago so it's a good time now to move to the full review below.
Construction
This pillow is filled with organic kapok fibres that feel like a plant-based down alternative. It's a material that is sustainably sourced and has a premium fluffy feel. If you want to adjust the loft of your pillow, you can just remove as many fibres as you want until you get the result that makes you happy. This is a simple but clever design and I love the fact that you can adjust the height of this pillow. Kapok fibres allow airflow so this pillow will sleep cool even during the hot summer nights. This is important, especially for a country like Australia. Overall, this is a well-made pillow and I like the approach they took here.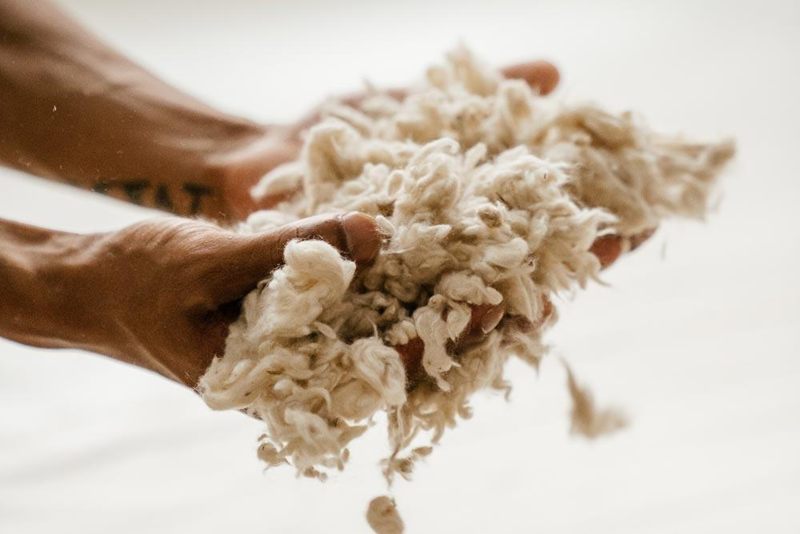 Cover
The cover of the Kapok pillow is identical to the one made for their Latex pillow. It's made of 100% organic cotton that is GOTS certified. This way, you know you are getting a real organic pillow. Natural cotton is skin-friendly and can absorb moisture. Moreover, it's a breathable material that is also easy to maintain. The cover features a plain white design which is expected from an all-natural brand. If you want to remove it, there is a zip on the side that also helps you to easily remove or add the kapok fibres. Overall, it's a decent cover that does the job.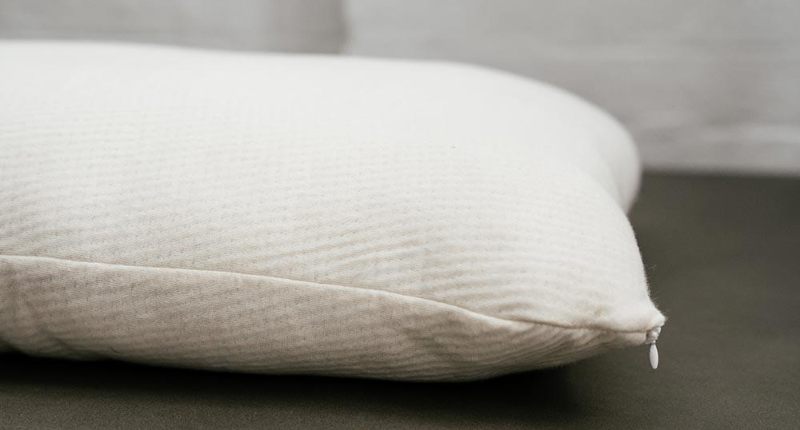 Support
Before you purchase your next pillow, you should think first about your preferred sleeping position. According to that, you should then choose a pillow with the right loft for you. However, if you choose to get the Peace Lily Kapok pillow you won't have this problem as this is a fully customisable one. You can remove fibres by hand so you can adjust the loft according to your needs. I tried this pillow in all sleeping positions and I was happy with the way it performed. It does have a plush feeling so if you look for that, this can be a good option. Overall, this is a versatile pillow that will suit most sleepers.
Is the Peace Lily Kapok pillow a good buy?
This is a tough question to answer but I will do my best now that I am about to complete this Peace Lily Kapok pillow review. I think that this pillow would be ideal for those looking for:
An adjustable pillow that comes with a plush feeling.
An all-natural pillow that is made with organic materials.
A pillow that comes with a 100-night trial period.
If you look for all these, this pillow should be one to consider. It's not easy to find an all-natural pillow that performs well so I think that Peace Lily did a great job here.
Peace Lily Kapok Pillow Review
PROS
Adjustable loft
Plush feeling
100-night trial period
CONS
Can feel to soft for some people