In this Onebed Essential mattress review, I will talk about this budget option and whether it's one you should consider. After reviewing the Onebed Original and the Onebed X mattresses, I was really curious to see what they did with this cheaper option.
Just like their other 2 mattresses, this is also a rolled one so it will be delivered inside a carton box. Delivery is free but more on that later. Mine arrived almost a month ago so it's a good time now to move to the full review below.
55% OFF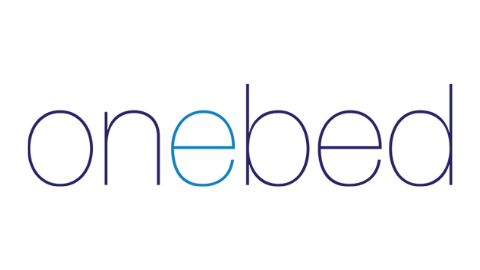 Onebed Mattress
Up to 55% off mattresses at Onebed
What is a Onebed Essential mattress made of?
The Onebed Essential mattress is made of 2 layers. In detail, these are:
A cooling gel-infused memory foam layer that will provide your body with the needed pressure relief. They infused it with this gel to help it stay cool during the night.
A high-density base foam layer that helps with support. This layer is the base of this mattress.
The Onebed Essential measures 8 inches in height so it's a relatively thin one. All materials used here follow the CertiPUR-US Standards so you know they are safe for your health. The image below showcases the position of each layer.

What is the cover made of?
The cover of this mattress is made of 100% polyester. It's a great choice for an affordable mattress as it's both durable and breathable. This helps the mattress to stay cool during sleep which is very important when you live in Australia. It features a modern design with the upper part being white and the bottom part being navy. The cover feels soft and if you want to clean it you can use your washing machine. Make sure you use a gentle cycle at 40 degrees. Unfortunately, the cover doesn't have handles but I guess they did this to cut costs. Overall, this is a decent cover and at this price point, I am happy with it.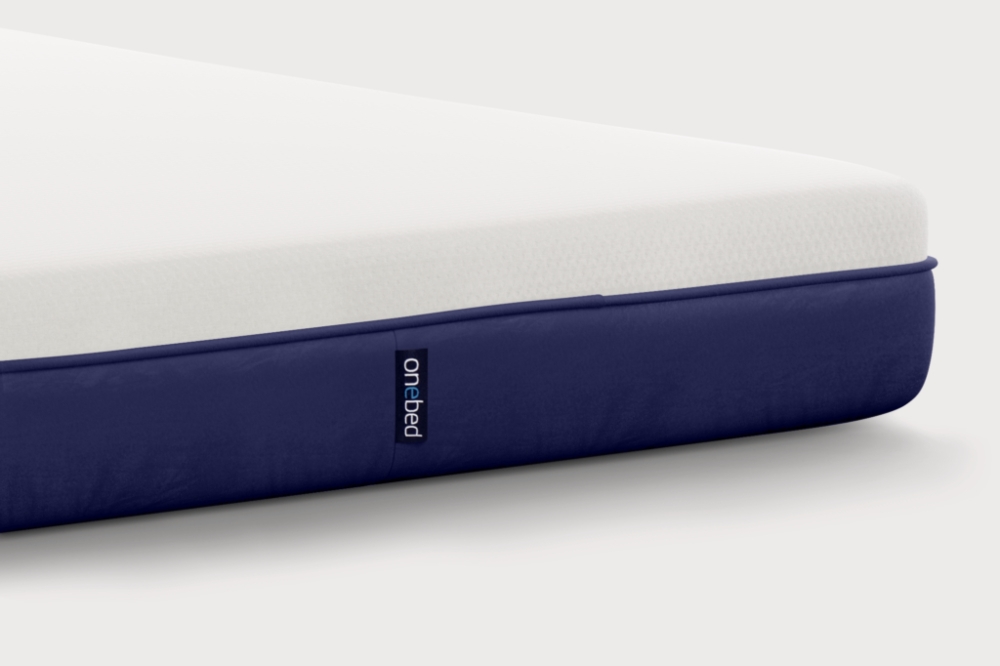 How firm is the Onebed Essential mattress?
Continuing with this Onebed Essential mattress review, it's time to talk about its feel. If I use my virtual scale here, I would say it's a 7 with 10 being really firm. Let's talk now about the different sleeping positions and how this mattress performed.

Starting from the back position, the mattress felt supportive enough and it was relatively comfortable sleeping this way. Pressure relief was adequate and I felt that my spine was properly aligned.
Turning to the side position, sinkage increased and I felt that support was decent. However, the mattress is a bit firm for this position but nothing too uncomfortable. My spine alignment could be better but I think the mattress did ok.
Finally, turning to the stomach position, the Onebed Essential did a great job with my hips and shoulders. Support was great and the firmer feel is ideal for this position. Overall, this is a mattress that would mostly suit back and stomach sleepers.
If you are a couple, the foam-only construction means that there is minimal motion transfer. That means that you won't face the annoying feeling of partner disturbance during the night. On the other hand, edge support is average which is expected from a mattress of this kind.
What type of bed should I use with this mattress?
According to the maker, you should try to use a slatted frame or a bed frame that allows airflow. This way, you will minimize the risk of mildew or mould forming on your mattress. This is even more important for all Australians that live in humid parts of the country. If you use a slatted frame, you should make sure that the distance between them is no longer than 7cm.
Will it come packed in a box?
The Onebed Essential mattress will come packed in a carton box and it will be delivered directly to your door. When you order from them, you will get free delivery for Mainland Australia and Tasmania. Their service is quite fast and if you live in the Metro area like myself, you should expect your mattress within 2-5 working days. When I ordered, I received good communication from them and overall, their service was great.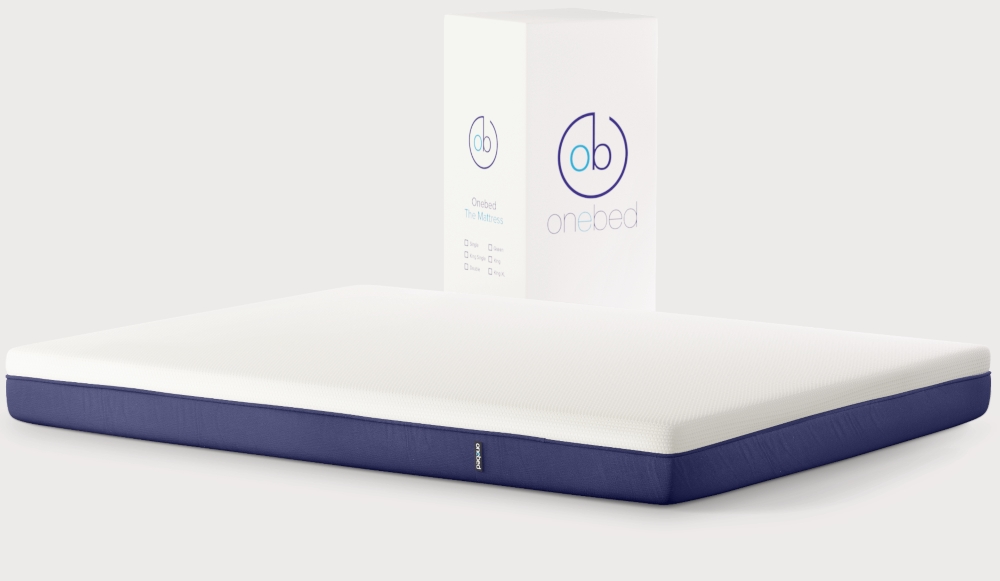 Will this mattress come with a trial period?
If you order a mattress, you will get a 125-night trial period which is one of the best deals in the market. This will give you more than 4 months to try it and decide later whether you want to keep it or not. If for any reason, you are not happy with it, you can return it and get a full refund. When a mattress is returned, the people at Onebed donate it to the Salvation Army. This shows the socially sensitive face of this company and I hope that more makers will follow this lead.
Besides the trial period, all mattresses come with a 10-year warranty which is great. Overall, they offer a very competitive support package here so no complaints at all.
How much does it cost?
The Onebed Essential mattress is available in 5 sizes so there are enough options for you to choose from. The smaller size (Single) sells for $990 while the bigger (King) goes for $1,590. However, they run frequent promotions so most likely you won't pay the full price. For example, at the moment of writing a Queen size would cost you only $612! The table below has pricing information for all available sizes.
| | | |
| --- | --- | --- |
| SIZE | DIMENSIONS | PRICE |
| Single | 92 x 188 x 20cm | $990 |
| King Single | 107 x 203 x 20cm | $1,070 |
| Double | 138 x 188 x 20cm | $1,260 |
| Queen | 153 x 203 x 20cm | $1,360 |
| King | 183 x 203 x 20cm | $1,590 |
Is the Onebed Essential mattress any good?
It's time now to complete this Onebed Essential mattress review and share my final thoughts with you. In my opinion, this would be a good option for anyone looking for:
An affordable mattress that is made with high-quality materials.
A memory foam mattress that comes with a firmer feel.
A mattress from a well-known maker that comes with great service and support.
If you look for all of these, the Onebed Essential should be one to consider. It's not the best mattress I have reviewed but it's a real value-for-money option. At this price point, they did an excellent job and if you have a tight budget, this is a good option.
55% OFF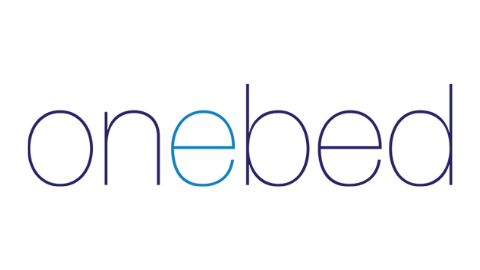 Onebed Mattress
Up to 55% off mattresses at Onebed
Onebed Essential Mattress Review
PROS
Great value for money
Supportive and comfortable
125-night trial period
CONS
Not great for side sleepers