If you are looking for ways to improve your sleep, you should definitely read my Onebed Original mattress review. This boxed mattress brand has seen great success since it was launched back in 2015. After hearing from a good friend about them, I became really curious to get my hands on the Original mattress.
The main thing that got my attention here is the use of latex foam. I personally like this material because it has a number of properties that can help you sleep better. My mattress arrived about a month ago so it's a good time now to move to the full review below.
55% OFF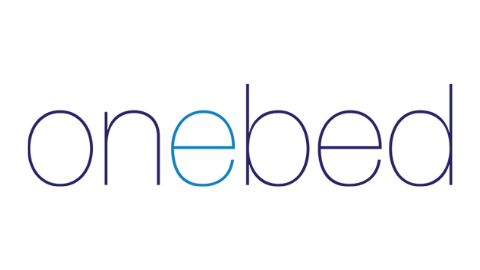 Onebed Mattress
Up to 55% off mattresses at Onebed
What is a Onebed Original mattress made of?
The Onebed Original mattress is made of 3 layers plus the cover. In detail, these are:
A 4cm Dunlop latex foam layer that is designed to sleep cool. It also adds bounce and helps with pressure relief.
A 4cm memory foam layer that is there to provide your body with pressure relief. It also adds comfort.
An 18cm dense foam layer that works as the base of this mattress. It will provide plenty of support for your body. This type of foam will last for at least 15 years according to the maker.
This mattress measures 26cm in height and the picture below showcases the 3 layers. All foams used here are CertiPUR-US certified.
What is the cover made of?
The cover of the Onebed Original mattress is made of polyester. They used this material because it's quite breathable and it's very durable. Moreover, it's easy to maintain and it has a nice feel. The cover is removable and if you want to clean it, you can use your washing machine(40 degrees). This is great and it's something I value a lot. The design is a simple one featuring a two-tone colourway. The sides are navy blue with the top part being white. Overall, this is a decent cover that will do the job. Having said that, I wish they had added handles on the sides which is a practical thing to have.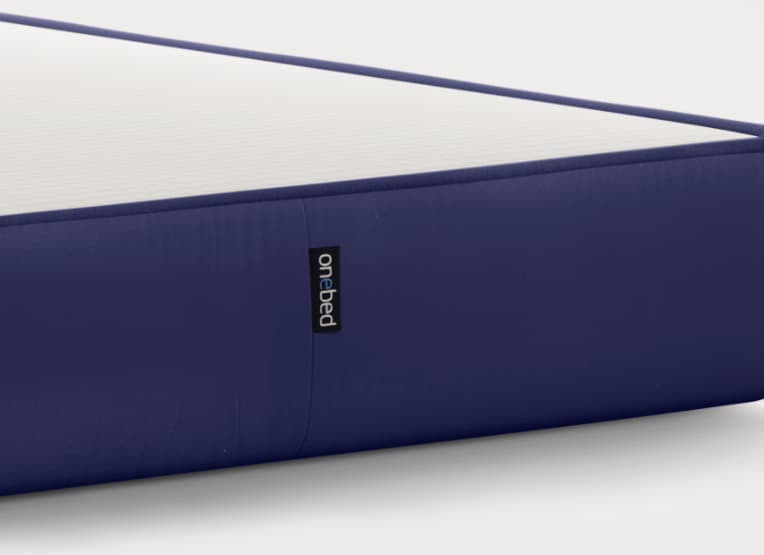 How firm is the Onebed Original mattress?
Moving on with this Onebed Original mattress review, it's time to talk about its feel. This mattress is an adjustable one so you have the option to customise it according to your needs. To do so, all you have to do is change the position of each layer. The image below showcases the different combinations.

For this review, I kept the initial setup which has the latex foam at the top, the memory foam in the middle and the base foam at the bottom. The Onebed Original is a firm mattress and if I use my virtual scale here, I would say it's a 7 with 10 being really firm. Let's see now how this mattress performed in the different sleeping positions.

Starting from the back position, the upper foam layers did a good job supporting my back and I felt that my spine was aligned properly. It was comfortable in this position and I felt that I got adequate pressure relief for my joints.
Turning to the side position, the mattress felt slightly firmer than I would prefer. My spine alignment wasn't perfect and I think that this mattress wouldn't suit side sleepers, at least not the heavy ones.
Finally, turning to the stomach position I felt that this mattress was designed for stomach sleepers. Support was great and the mattress provided my body with the needed pressure relief. My hips and shoulders were positioned correctly for a good spinal alignment and overall I was very happy with the Onebed Original mattress.
If you are a couple, this mattress would be a great choice. The foam-only construction means that this mattress has minimal motion transfer so you can forget the annoying partner disturbance. On the other hand, edge support is average although it's quite good for a mattress of this type.
What type of bed should I use with this mattress?
According to the maker, you should use a slatted base or a bed frame to avoid the risk of mildew or mould forming on your mattress. This is even more important if you live in a humid area of Australia. If you choose a slatted frame, make sure that the distance between each slat is not longer than 7cm. This will enable your mattress to perform at its best.
Will it come packed in a box?
It's already mentioned above that the Onebed Original is a boxed mattress. When you order one, you will get free delivery for mainland Australia and Tasmania. Delivery times are usually quick and the service in my case was excellent. The package came in great condition and the box was quite clean. Moreover, I got good communication from their side and the delivery guy was prompt and friendly. Overall, they offer a good service so no complaints at all.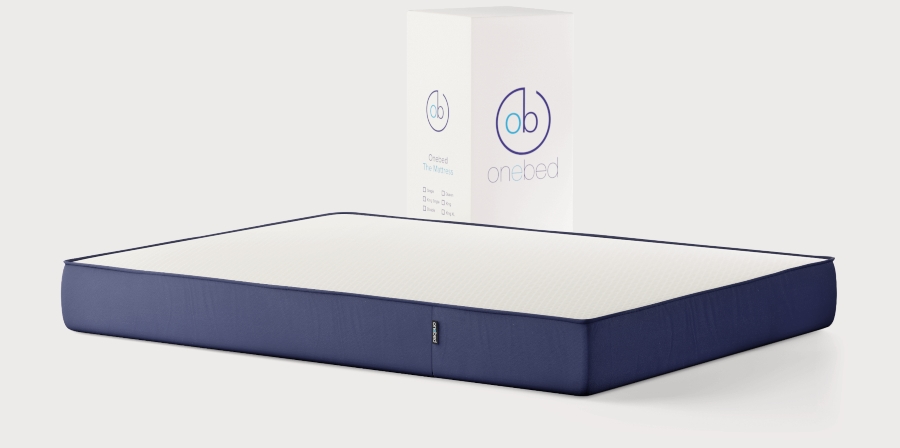 Will this mattress come with a trial period?
When you buy a Onebed mattress you will get a 125-night trial period which gives you more than 4 months to try it and decide later whether you want to keep it or not. If you are not happy with it, you can return it for free and you get a full refund. Most returned mattresses are donated to the Salvation Army and this is a great gesture by Onebed. Besides that, you will also get a 15-year warranty which will cover you for a long time. Overall, this is a great package here and it's definitely one of the best in the market.
How much does it cost?
The Onebed Original mattress is fairly priced and it's available in 5 sizes. The smaller (Single) sells for $1,225 with the bigger (King) going for $2,080. However, you won't have to pay the full price as they run promotions very frequently. For example, at the moment of writing the King size would cost you $936. The table below has pricing information for all available sizes.
| | | |
| --- | --- | --- |
| SIZE | DIMENSIONS | PRICE |
| Single | 92 x 188 x 26cm | $1,225 |
| King Single | 107 x 203 x 26cm | $1,335 |
| Double | 138 x 188 x 26cm | $1,670 |
| Queen | 153 x 203 x 26cm | $1,800 |
| King | 183 x 203 x 26cm | $2,080 |
Is the Onebed Original mattress any good?
This is the question I need to answer now that I am about to complete this Onebed Original mattress review. I believe that this mattress would be great for those looking for:
A latex mattress that is supportive and comes with a firmer feel.
An affordable mattress that is built with high-quality materials.
A mattress that comes with excellent service and support.
If you look for all the above, the Onebed Original should be high on your list. It's designed for those who look for support and pressure relief and it comes at a fair price. It will mostly suit back and stomach sleepers but given the fact that it's a customisable mattress, you will definitely find the combination that will suit your needs. Onebed did a great job here and this is a fantastic boxed mattress.
55% OFF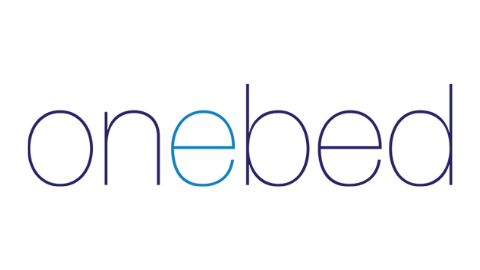 Onebed Mattress
Up to 55% off mattresses at Onebed
Onebed Original Mattress Review
PROS
Customisable mattress
Very supportive
125-night trial period
CONS
No handles to move it around