Noa is a very popular brand in Australia although they launched 2 years ago. In this Noa mattress review, I will talk about another 'mattress in a box' proposition and whether it's worth your attention.
This mattress is a hybrid one and features both memory foam and pocket springs. It is designed in Canada but is built in China with high-quality materials. I ordered my mattress 4 weeks ago so it's a good time to write this review. When you order a rolled mattress, make sure you give it a day to fully decompress before you use it. Moreover, you should not worry about the weird smell as this will wear off in a matter of days. Let's move now to the full review below.
What is a Noa mattress made of?
The Noa mattress is made of a total of 5 layers.
A natural latex foam layer that is there to add an extra bounce to the mattress. It's also naturally hypoallergenic and helps the mattress stay cool during sleep. Noa uses only OEKO-TEX-certified latex.
A Gel-infused memory foam layer that provides the body with the needed pressure relief. This type of memory foam is also good with temperature so you won't sleep hot.
A transition foam layer that connects the softer foam layers with the pocket springs.
A layer made of responsive pocket springs. They provide the body with the needed support. They also help with airflow.
A firmer foam base layer that adds support but also works as the base of the Noa mattress.
In the picture below, you can see the placement of each layer.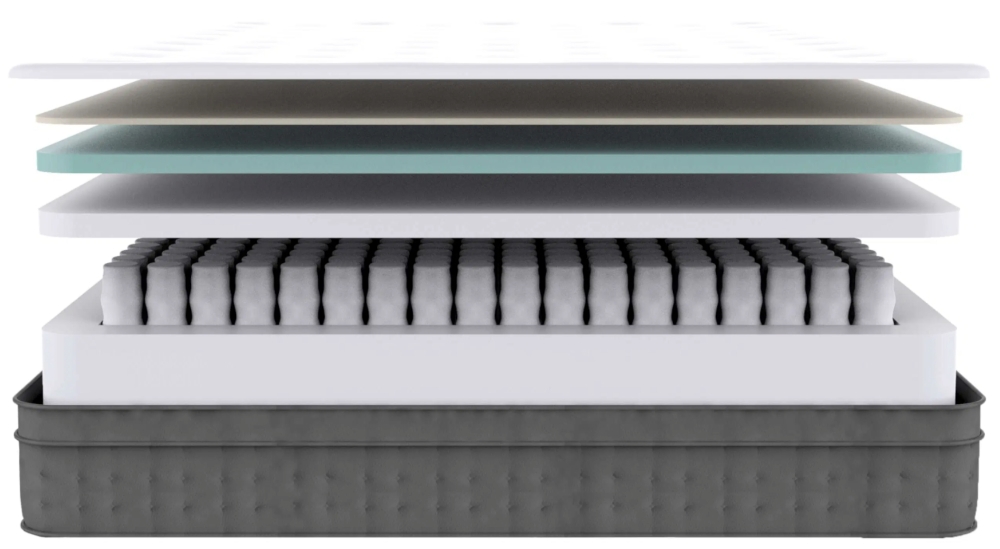 What is the cover made of?
The cover of the Noa mattress is made of Tencel. For those who never heard of this material before, I need to point out here that Tencel is a fantastic material! The main advantage is that is very breathable and repels odours. On top, it dries extremely quickly and features anti-dust mite and antibacterial properties. All these, make this material excellent for mattress use and I am really happy to see that Noa went with this approach. The surface feels soft but strong at the same time and in general, the cover feels well-built. The design is not the prettiest that I have seen but we rarely see it without sheets so not a huge problem here. Overall, I think that Noa did a fantastic job here and the cover is great!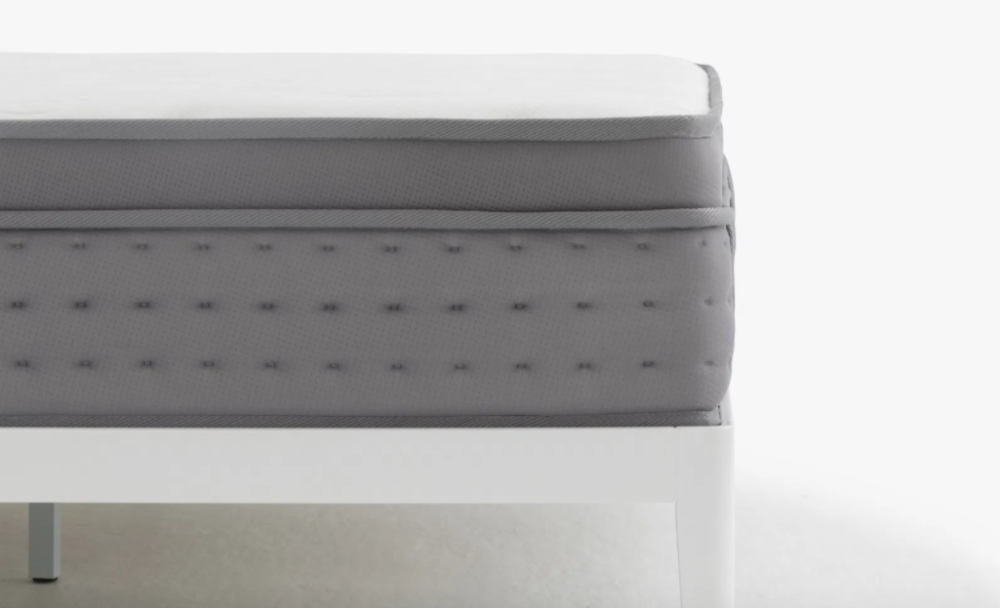 How does the Noa mattress feel?
Let's continue now with this Noa mattress review and discuss its fee. This is a typical medium-firm mattress. If I use my virtual scale, I would say it's a 6.5 with 10 being really firm. I want now to talk about the different sleeping positions and how the Noa mattress performed.

Starting from the back position, the mattress reacted quickly. This is expected from the latex layer and the pocket springs. I didn't feel the 'hugging' feeling of a memory foam mattress but it was very comfortable in this position. The pocket springs provided my body with great support and my spine was aligned properly.
Moving to the side position, sinkage increased but the mattress can feel firm in this position. It was not uncomfortable but in this position, I think that softer mattresses can do a better job. Noa is a thick mattress (28cm) so you get this full feeling which is something I enjoyed.
Finally, moving to the stomach position, I felt that this mattress did a great job. The pocket springs reacted quickly and provided my hips and shoulders with the needed support. The upper latex and memory foam layers ensure you get enough comfort and it felt really nice in this position.
Noa is a hybrid mattress which means that the edge support is good. I felt this was the case so you can expect a good performance across the sleeping surface. However, the pocket springs tend to transfer motion more compared to foam-only mattresses so couples should be aware of it. Overall, I think that Noa did very well, especially in the back and stomach positions.
What type of bed should I use with this mattress?
The Noa mattress is a very versatile one. According to the maker, you can use any type of base or even your floor. So it doesn't matter if you have a slatted or a platform bed frame, these are all good for this mattress. This was great for me because I wanted to use my old bed frame.
How will it be delivered?
I have already mentioned above that the Noa mattress is a rolled one. It will be delivered to your doorstep in a nice carton box. Delivery is free for all sizes and it usually takes between 4-9 working days depending on the area of Australia you live in. This is not the fastest one I have seen and there is definitely room for improvement here. The courier was on time and very helpful. I remind you that the mattress will be left at your doorstep so you have to carry it in the room you plan to set it up. Noa is a heavy mattress so definitely make sure you have some help. The whole experience was good and I received communication from the seller via email. However, delivery times could be faster and I hope this will be improved in the future.
Will the Noa mattress come with a trial period?
Noa is a company that values its customers a lot. They offer a 100-night trial period which is more than 3 months for you to try and decide later whether you are happy with your mattress. If you are not, you can return it and get a full refund. You don't have to keep the original packaging in order to return your mattress so you can get rid of it straight away. Make sure you recycle it!
The Noa mattress also 15-comes with a 15-year warranty which is amazing to see! I have never seen any mattress packed with such a long warranty which is fantastic. It showcases the trust they have in their product which is something I liked. Of course, make sure you read the T&Cs to know exactly what is included in the cover. Overall, I think that Noa does really well here.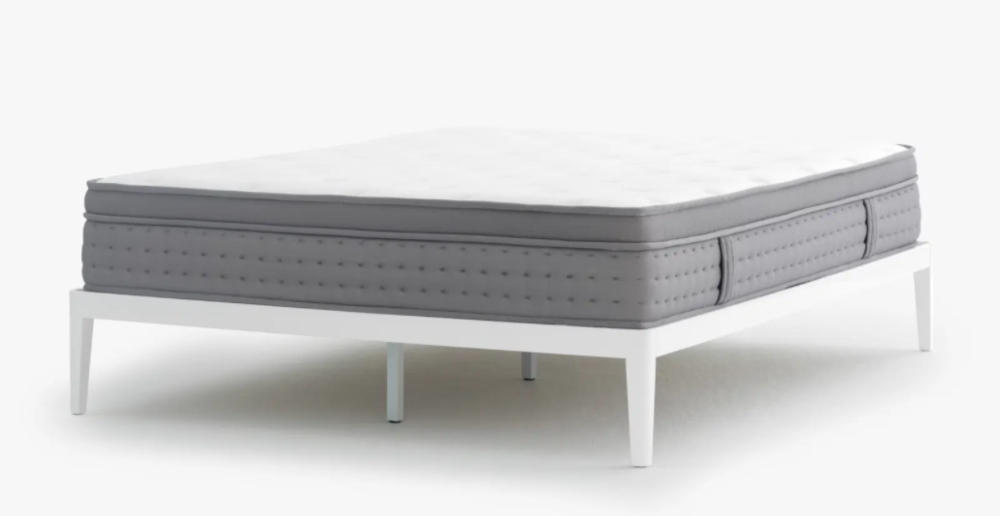 How much will it cost me?
The Noa mattress is available in 5 sizes. The smaller (Single) sells for $899 and the bigger (King) goes for $1,399. However, Noa runs regular offers so you should always visit my discount code page for big savings. The table below shows information about all the sizes.
| | | |
| --- | --- | --- |
| SIZE | DIMENSIONS | PRICE |
| Single | 92 x 188 x 28cm | $899 |
| King Single | 107 x 203 x 28cm | $999 |
| Double | 138 x 188 x 28cm | $1,199 |
| Queen | 153 x 203 x 28cm | $1,299 |
| King | 183 x 203 x 28cm | $1,399 |
Who should get the Noa mattress?
Completing this Noa mattress review, I would like to share my final thoughts with you. Noa is a really well-designed hybrid mattress that is made with excellent materials. I would say this mattress would be ideal for anyone looking for:
A medium-firm mattress that is great for back and stomach sleepers.
A mattress with an excellent cover that is good for allergy sufferers.
A hybrid mattress that comes with a 15-year warranty and excellent customer service.
If you look for a complete package that won't cost you a fortune then the Noa mattress should be one to consider.
PROS
Excellent edge support
Very supportive where needed
Great materials
CONS
Delivery times could be better