A good pillow is essential for a good sleep and this is something that you should take very seriously. After all, many people buy a new mattress and they don't see any improvement just because they use the wrong pillow. The people at Noa know that so they decided to do something about it. In this Noa pillow review, I am exploring this interesting option to see if it's any good.
After trying the Noa Luxe mattress, I was really curious to see what they did here. They decided to create one pillow that is available in 3 different firmness options. This way they cover every type of sleeper and it's a clever approach. For this review, I chose the Medium one so you should have this in mind. The pillow measures 50x75cm so it's a large one. It comes with free delivery which usually takes between 2-5 working days. I got mine almost 3 weeks ago so it's time now to move to the full review below.
Construction
When designing the Noa pillow, they wanted to make an eco-friendly 'down pillow' so they decided to use hypoallergenic microfibre fill. To create 3 pillow variations, they used a different amount of fill which can range from 675g/sm for the soft one to 810g/sm for the firm pillow. The medium's density is 750g/sm. All materials used here follow the OEKO-TEX STANDARD 100 which suggests that this pillow can't harm the human body. The microfibre fill is quite breathable so the Noa pillow will stay cool during the night. All pillows are crafted in Portugal by one of the oldest textile factories in the country (est. 1921). The video below presents the bedding collection they make for Noa.
Cover
The cover of the Noa pillow is made of 100% cotton. They use a sateen weave here which gives a luxury character to this pillow. They chose cotton because it's naturally breathable and it feels soft. The design is a very simple one and I think they should have added some colour. Plain white seems quite boring to me to be honest. If you want to clean it, the maker suggests you use a commercial specialist so you should have this in mind. Overall, the cover does the job here and it neither impressed me nor disappointed me.

Support
I am a combo sleeper so I decided to go for the Medium choice which I thought would best suit me. After sleeping with it for some time, I realised that maybe I should have gone for the Soft one, simply because I tend to sleep more on my stomach. Having said that, I still found the Medium choice to be very comfortable and the overall support was great. However, opposite to what I initially thought, I think that Noa should have taken another approach here and they should have created an adjustable pillow. After all, this is one benefit of microfibres, you can remove and add back in quite easily. Overall, the pillow performed well and I think it's a good choice but you have to make sure that you get the right one for your needs.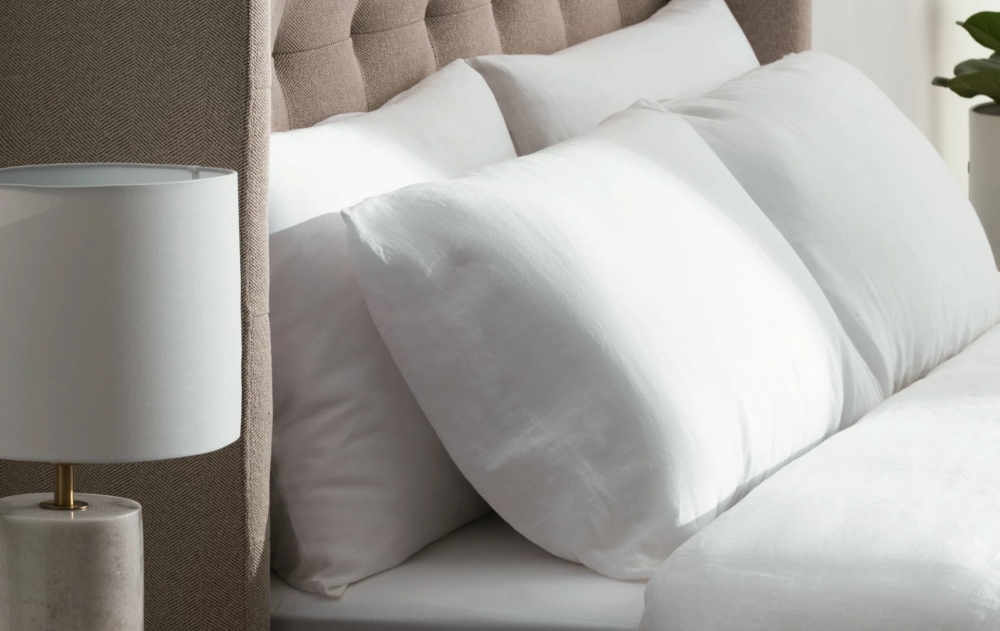 Is the Noa pillow for me?
This is a difficult question to answer but I guess I have to, now that I am about to complete this Noa pillow review. I think that this is a good down alternative and if you want a very affordable pillow this is a great choice. On the other hand, you need to make sure that you choose right but at this price, you can even try to get a couple of them. It's not the best pillow I have tried but it's a good quality one and it comes at a very affordable price.
PROS
Available in 3 options
Very affordable
Quick delivery