It's very normal these days to buy a 'mattress in a box'. They have dominated the mattress industry and personally, I am a big fan. In my Sommuto mattress review, I will talk about this memory foam option and whether it's worth your money.
Sommuto is one of the few companies that design and make their mattresses here in Australia. Their promise is to deliver premium mattresses at a price everyone can afford. To achieve this they decided not to use middlemen and ship their mattresses in boxes. At first, when you take the mattress out you will notice a strange odour but you should not worry. This is very normal and it will wear off after a couple of days. My mattress arrived around 3 weeks ago so it's a good time now to write this review.
FREE DELIVERY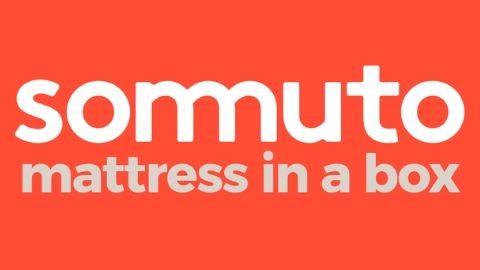 Sommuto Mattress
Free delivery with all mattresses at Sommuto
Free delivery with all mattresses at Sommuto
Show Less
What is a Sommuto mattress made of?
The Sommuto mattress is made of a total of 3 layers. These are:
A MEMair Breeze memory foam layer which is there to provide you with the needed pressure relief. It's also very breathable and helps the mattress stay cool during the night.
A high resilience foam which is designed to allow airflow. It adds mainly comfort and a bit of support.
A high-density core foam which provides the body with the needed support. It also works as the base of this mattress and keeps it all together.
In the image below you can see how the different layers are positioned.


What is the cover made of?
The cover of the Sommuto mattress is designed for the Australian weather. It's made with Tempright fabric which is a very breathable material. It's a stretchy knit fabric that feels soft but strong at the same time. The cover has the ability to regulate the body heat so it sleeps cool during the summer but in the winter it helps you stay warm. The cover is removable and you can machine wash it. This is great because it's very easy to keep it clean. There is a zip on the side that allows you to remove it from the mattress.
The design of the cover features a two colour pattern with the bottom part being grey and the top being white. It's not the best design I have seen but it's doesn't matter too much really. Overall, I think this is a really good cover and they did a good job here.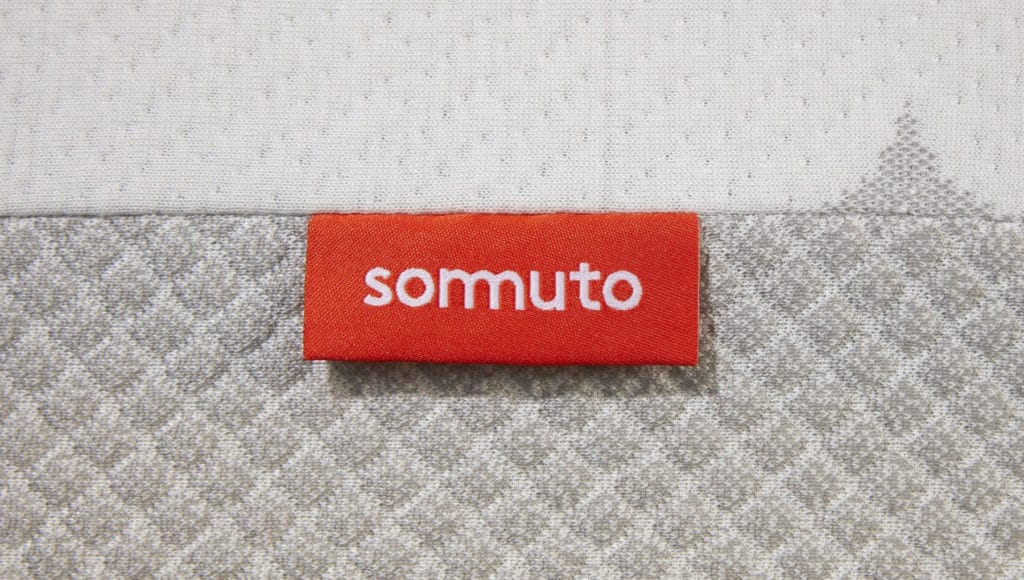 How does the Sommuto mattress feel?
Sommuto is a medium-firm mattress which is the case for most rolled mattresses. It's designed to suit most people's needs so they went for this firmness feel. On my virtual scale, I would say it's a 6.5 with 10 being really firm. It's time now I talk about the different sleeping positions.

Starting from the back position, I immediately felt the memory foam layer hugging my shoulders and hips. The mattress had no bounce which is something I expected. The lower foam layers provided me with support and overall it was quite comfortable in this position.
Moving to the side position, the mattress adjusted slowly and sinkage increased. This was not enough though for my spine to get properly aligned and I felt that my hips were in the wrong position. I didn't feel any pain but I think that the mattress didn't do well in relation to my body type. I remind you that I weight around 90kg.
Finally, moving to the stomach position the mattress did really well. I got really good support in the hips area and I felt my spine was properly aligned. The firmness of the mattress was great for my chest area and overall I felt really comfortable in this position.
The Sommuto mattress is also very good for couples. The foam only construction means that there is minimal movement transfer. That means you can rest assure your partner won't disturb you much. The mattress has average edge support which is something expected as there are no springs.
Do I need a special setup?
This mattress doesn't demand a special set up. You can place it on any firm and flat surface. That means that you can use a slatted base, a divan or an adjustable base. If you use slats you need to make sure the distance between them is no longer than 10cm.
Will it come packed in a box?
I have already mentioned that this is a 'mattress in a box'. It comes packed in a hexagon shaped box (pictured below) and it's delivered directly to your door. Delivery is free for all sizes and it usually takes between 1-5 days depending on where you live. My mattress was delivered in 2 days as I live in Sydney. The courier was polite and the box was delivered at my doorstep. You will have to carry it yourselves so make sure you have help, especially for the bigger sizes. The box can be heavy and it can weight anywhere between 20kg (Single) and 35kg (King). Overall, I found their service to be really good and delivery was fast.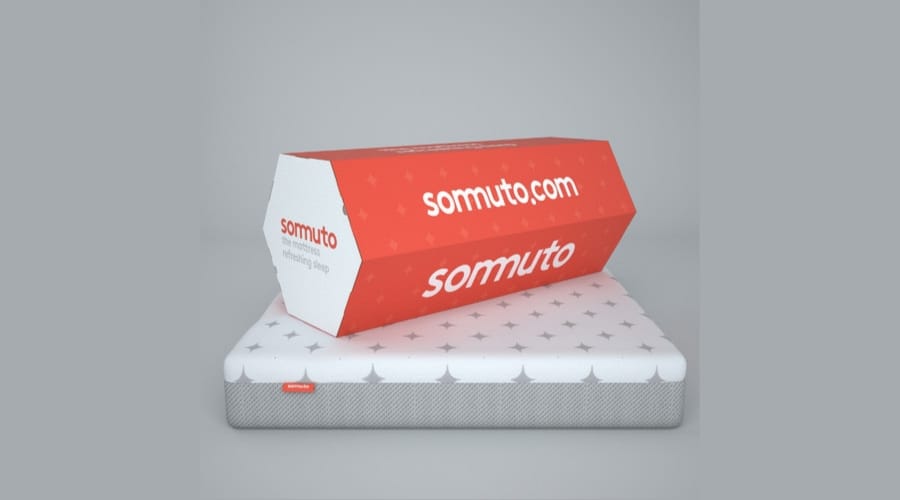 Will the Sommuto mattress come with a trial period?
The Sommuto mattress comes with a 10-year warranty against defects in workmanship and materials. This is a big deal and it's great to see they have so much confidence in their products. Besides that, you will also get a 100-night trial period which is enough time for you to test and decide whether this mattress suits you. If you are not happy with your purchase, you can return it for free and get a full refund. You don't need to keep the original packaging to be able to return it so you can get rid of it once you set up your mattress. But always try to recycle, it's good for all of us! Overall, the mattress comes with a great package so no complaints here.
How much will it cost me?
The mattress is available in 5 sizes. The smaller (Single) goes for $699 with the bigger (King) selling for $1,049. Sommuto is one of the most affordable rolled mattresses you can find in Australia. If you also consider that they make them locally too then this is a big deal. They also run frequent promotions so make sure you check my discount page to take advantage of them. The table below has pricing information about all sizes.
| | | |
| --- | --- | --- |
| SIZE | DIMENSIONS | PRICE |
| Single | 92 x 188 x 26cm | $699 |
| King Single | 107 x 203 x 26cm | $799 |
| Double | 138 x 188 x 26cm | $899 |
| Queen | 153 x 203 x 26cm | $949 |
| King | 183 x 203 x 26cm | $1,049 |
Is the Sommuto mattress any good?
Completing this Sommuto mattress review, it's a good time to share my final thoughts with you. The thing I loved about this mattress is the fact that it is built here in Australia and it comes with excellent service. I would say this mattress is great for anyone looking for:
A memory foam mattress that is great for back and stomach sleepers.
A mattress that has a great cover which is designed for the Australian weather.
A rolled mattress that comes with a 10-year warranty and a trial period.
Sommuto is a very affordable option and I think it's a good value for money mattress. If you are not a side sleeper then you should seriously consider this mattress, especially if you are looking for great pressure relief.
FREE DELIVERY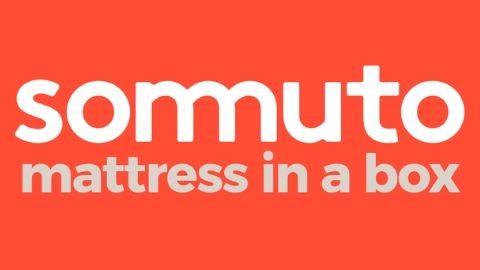 Sommuto Mattress
Free delivery with all mattresses at Sommuto
Free delivery with all mattresses at Sommuto
Show Less
PROS
Very affordable
Good cover
CONS
Average edge support
Not ideal for side sleepers