The Emma Original mattress is no longer available in the Australian market. However, there are plenty of

other options from Emma

.
Buying a mattress online is not always an easy task as there are so many options out there. More makers enter the Australian market which means more options for us. In this Emma Original mattress review, I will talk about this exciting new entry that is here to upset the market.
For those that you have never heard of Emma, it's one of the most successful mattress makers in Europe. Using German technology they have seen great success overseas. For this reason, I was really excited to see them coming to Australia. My Emma Original mattress arrived almost a month ago so it's about time I write this review.
FREE DELIVERY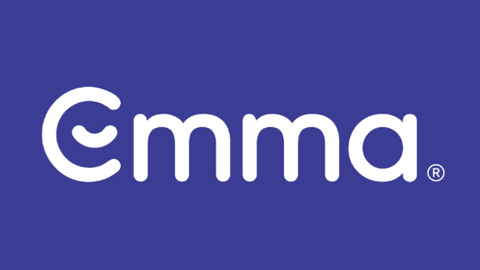 Emma Mattress
Free delivery for all mattresses at Emma
Free delivery for all mattresses at Emma
Show Less
What is an Emma Original mattress made of?
The Emma Original mattress is made of a total of 3 layers. In detail these are:
An eco-friendly foam layer which is there to keep you cool during the night and help with the airflow. It also adds some bounce but at the same time, it eliminates the annoying partner disturbance.
A 7-zone support foam layer which will provide your body with the needed pressure relief. The zones help the most demanding areas of our body like our hips and shoulders.
A supportive point-elastic foam layer which is the base of this mattress. It also provides support to your body and especially the lower back area.
The picture below showcases how each layer is positioned. All sizes have a depth of 25cm and all materials used here are OEKO TEX® Standard 100.

What is the cover made of?
The cover of the Emma Original mattress is made of 99% polyester and 1% elastane. They use this blend because it has a number of advantages. Polyester is a very breathable material so the mattress will stay cool during the night. It's also very durable and you can clean it easily using your washing machine (40 degrees). Elastane helps the cover have a great fit which is very important.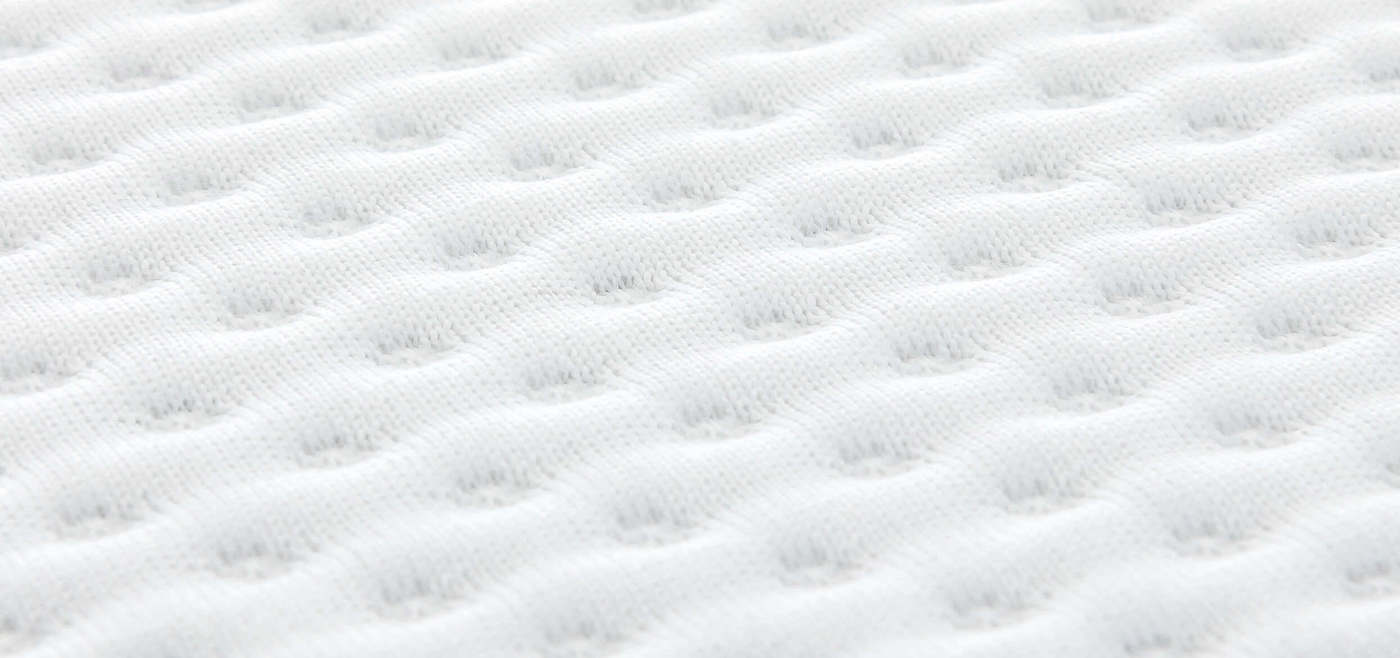 The cover feels soft and it looks great. The design is quite modern featuring two tones. The top part is white and the bottom part features a nice grey colour. Emma designed this cover with practicality in mind so they have added 4 handles on the sides which will help you move it around. Overall, Emma did an excellent job here and the cover is great.
How does the Emma Original mattress feel?
This mattress is designed to suit every type of sleeper so it comes with a medium-firm feel. If I use my virtual scale here, I would say it's a 6.5 with 10 being really firm. I would like now to talk about the different sleeping positions and how the Emma mattress performed.

Starting from the back position, the foam layers hugged my shoulders and I felt that the pressure relief was adequate. The mattress supported my spine which was aligned correctly. It was very comfortable in this position.
Moving to the side position, the Emma mattress reacted quickly and sinkage increased. I felt well supported and my spine had a nice form. It can be hard for foam mattresses to do well in this position but Emma did very well.
Finally, turning to the stomach position, the foam layers did a great job with my hips and shoulders. Pressure relief was adequate and overall, it was comfortable in this position.
If you have a partner, this mattress can be a good choice. It's designed to have minimal motion transfer so you won't get the annoying partner disturbance during the night. The edge support on the other hand is average which is expected from a mattress of this type.
What type of bed should I use with this mattress?
The Emma Original is a low-maintenance mattress so you don't need a special set-up for it. According to the maker, you can even use your floor providing it's clean and dry. However, I think you should use a bed frame which is more hygienic and allows airflow. The ones I prefer are box springs and slatted bed bases.
Will it come in a box?
The Emma Original mattress is a rolled one so it will come packed in a carton box. They offer free delivery for all sizes which is great! Delivery usually takes 4-7 business days depending on your postcode. I live in Sydney so it took only 4 days for me. The whole process was straightforward and I received adequate communication from them. The courier was polite and I had a good experience with them. Overall, Emma did a good job with my order so no complaints at all.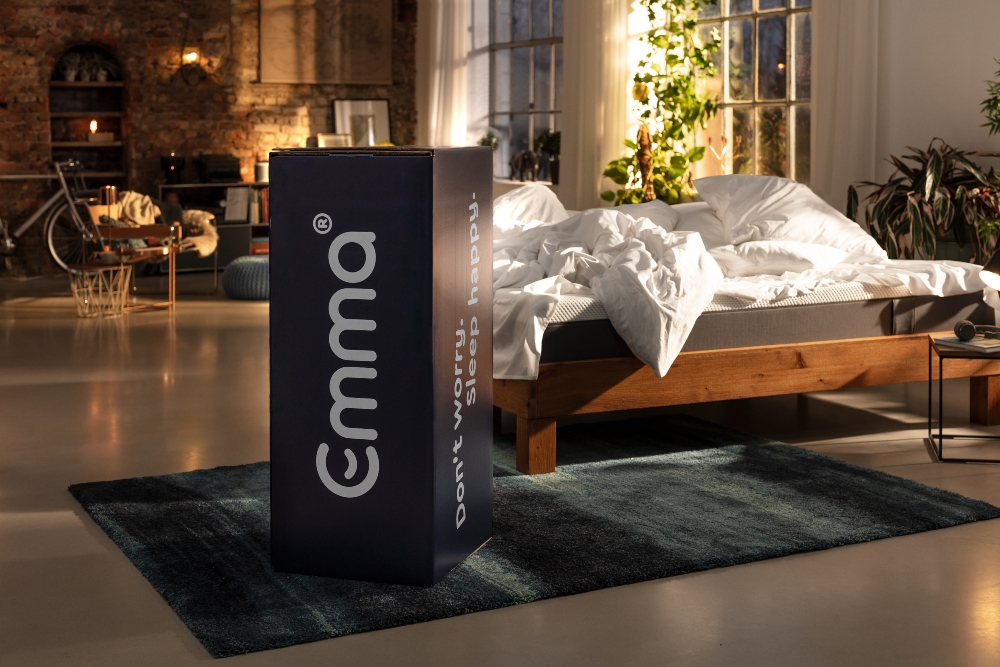 Will the Emma Original come with a trial period?
When you buy the Emma Original, you will get a 100-night trial period which will give you enough time to decide whether you want to keep this or not. If for any reason, you are not happy with your purchase, you can return it for free and get your money back. The process is straightforward and all you have to do is talk to their customer service department. Besides that, you will also get a 10-year guarantee which will cover you for a while. This shows that they are really confident about their products. Overall, this is a complete package so no complaints at all.
How much does it cost?
The Emma Original mattress is currently available in 5 sizes and is fairly priced. You can get the smaller Single size for $699 with the bigger King size going for $1,099. The table below has pricing information for all available sizes.
| | | |
| --- | --- | --- |
| SIZE | DIMENSIONS | PRICE |
| Single | 92 x 188 x 25cm | $799 |
| King Single | 107 x 203 x 25cm | $899 |
| Double | 138 x 188 x 25cm | $999 |
| Queen | 153 x 203 x 25cm | $1,099 |
| King | 183 x 203 x 25cm | $1,199 |
Who should buy the Emma Original mattress?
This is always a tough question but I have to answer this now that I am completing this Emma Original mattress review. I think that this mattress would be ideal for those looking for:
A foam mattress that is good for all sleeping positions.
A mattress that has a great cooling system and it's designed for the Australian weather.
An affordable boxed mattress that comes with great service and support.
If you look for all these, the Emma Original should be high on your list. I was very impressed by it and I think at this price it's hard to ignore it. A well-built and affordable option for anyone looking to upgrade from their old mattress. I highly recommend it!
FREE DELIVERY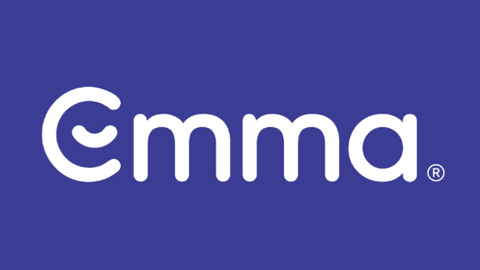 Emma Mattress
Free delivery for all mattresses at Emma
Free delivery for all mattresses at Emma
Show Less
Emma Original Mattress Review
PROS
Great for all sleeping positions
Excellent cooling system
100-night trial period
CONS
Edge support could be better