Brosa is one of the finest furniture retailers in Australia and a well-known brand. After acquiring the Greywing technology, they developed a mattress range which includes 3 foam options. In this Brosa Perfect Plush mattress review, I will talk about their more premium offering and whether it's one you should consider.
Unlike other makers, the people at Brosa build and design their mattresses here in Australia. All of their mattresses are boxed ones which means that they are delivered rolled and packed in a box. Mine arrived almost a month ago so it's a good time now to move to the full review below.
FREE DELIVERY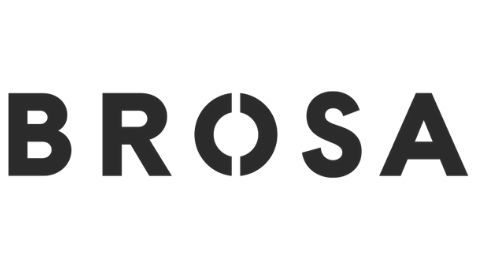 Brosa Mattress
Free delivery with all mattresses at Brosa
Free delivery with all mattresses at Brosa
Show Less
What is a Brosa Perfect Plush mattress made of?
The Perfect Plush mattress features a total of 3 foam layers plus the cover. These are:
A microclimate foam layer which is designed to regulate the body's heat and keep the sleeping surface cool. It has a super soft feel which makes this mattress very comfortable.
A cooling honeycomb layer which is there to provide your body with the needed pressure relief. The hexagon-shaped foam can support your body and the cooling beads ensure that moisture is wicked away.
A high-density foam layer which is the base of this mattress. It features a precision-cut wave system which is there to help demanding areas of your body like your hips and shoulders.
This mattress is 24cm in height and the image below showcases the position of each layer.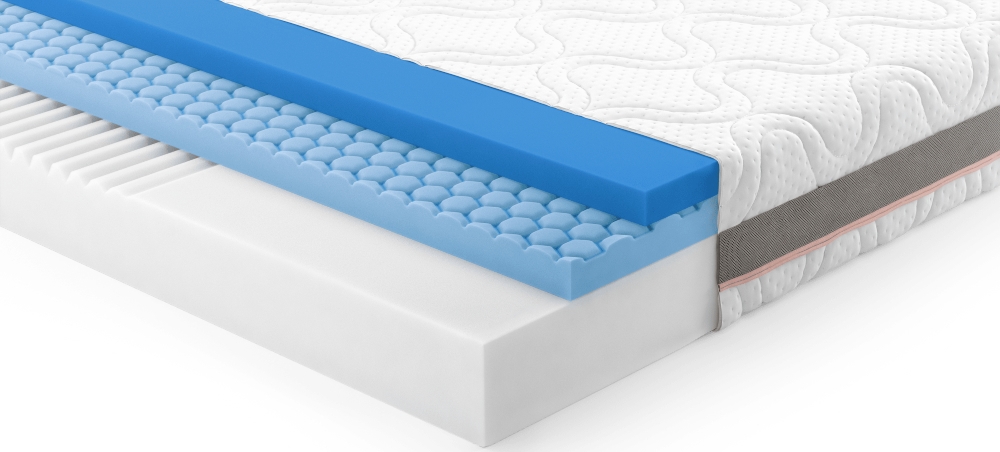 What is the cover made of?
The cover of this Brosa mattress is a really nice one. It features a quilted surface which feels soft and it's one of the best I have seen. It's made of a breathable material which helps the mattress to stay cool during the night. To make sure that this is the case, they added a mesh air gusset which allows airflow. Moreover, they have added 4 handles on each corner which will help you to move this mattress with ease. This is practical thinking and I love when makers think this way. The design is a very beautiful one which is something I expected from a maker like Brosa. Overall, I think they did a good job here and this is a great cover.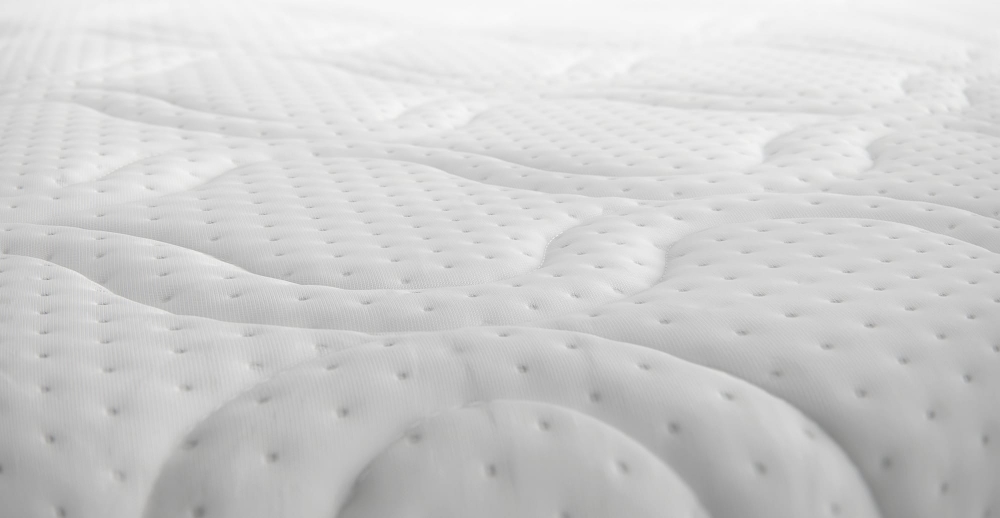 How does the Perfect Plush mattress feel?
The Brosa Perfect Plush was designed to be comfortable so it comes with a medium-firm feel. If I use my virtual scale here, I would say it's a 6.5 with 10 being really firm. Let's talk now about the different sleeping positions and how this mattress performed.

Starting from the back position, the upper soft foam layer did a great job hugging my body. It was very comfortable in this position and it was clear from the beginning that this mattress was built with comfort in mind. Support was also good and my spine was aligned properly.
Moving to the side position, sinkage increased which allowed my spine to align correctly. Support was good and I felt that the mattress did a good job here.
Finally, turning to the stomach position, the plush top felt a bit softer than I would like and I think it doesn't favour this position. It wasn't too bad but I think this mattress is best suited to back and side sleepers.
If you share your bed with a partner, the foam-only construction means that there is minimal motion transfer. On the contrary, the edge support is average but it's still good if we consider that this is a foam mattress.
What type of bed should I use with this mattress?
You don't need a specific type of bed to use with this mattress. That means that you can keep your old one and it will work just fine. Make sure that your bed can support the mattress so it can perform at its best. I advise you to use a slated frame or a divan bed.
Is this a boxed mattress?
It's already mentioned that this Brosa mattress is a boxed one. It will come packed in a carton box and it will be delivered directly to your door. They offer free delivery for all orders over $1,500 so you will get one only if you go for the King size. For all the other sizes you will have to pay anywhere between $10-$50 dollars. This depends on your postcode so if you leave in the non-Metro areas you will pay more for sure. This is not great and I think that they should look at their competitors and offer free delivery for all sizes. They also offer a number of services like 'delivery in the room of choice' which you can add during the checkout process. The service was good and I got a text with my delivery slot from them. The process was straightforward so no complaints here.

Will the Perfect Plush come with a trial period?
Every Brosa mattress comes with a 30-night trial period so you have a month to decide whether you want to keep it or not. If you are not happy with it you can return it and ask for a full refund. I think that the 30-night period is not enough as other makers offer 3 times that. I hope Brosa extends this in the near future. Besides that, you will get a 10-year warranty which will cover you for a long time. This is great and it's nice to see that they are confident about their products.
How much does it cost?
The Brosa Perfect Plush mattress starts at $1,399 for a Single size with the bigger King going for $1,999. As you see, this is their most premium mattress but the good news is that you won't have to pay the full price as they run frequent promotions. The table below has pricing information for the rest of the available sizes.
| | | |
| --- | --- | --- |
| SIZE | DIMENSIONS | PRICE |
| Single | 92 x 188 x 24cm | $1,399 |
| King Single | 107 x 203 x 24cm | $1,399 |
| Double | 138 x 188 x 24cm | $1,499 |
| Queen | 153 x 203 x 24cm | $1,874 |
| King | 183 x 203 x 24cm | $1,999 |
Is the Brosa Perfect Plush any good?
This is not an easy question but I will do my best to answer it now that I am about to complete this Brosa Perfect Plush mattress review. In my opinion this would be a good option for anyone looking for:
A memory foam mattress that is designed for back and side sleepers.
A mattress that is one of the most comfortable ones in Australia.
A well-made mattress that comes with a 10-year warranty.
If you look for all these, the Perfect Plush should one to consider. It doesn't present the same value as the rest of their range but it's a good option for those looking for extra comfort.
FREE DELIVERY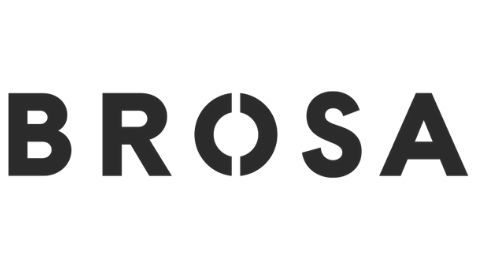 Brosa Mattress
Free delivery with all mattresses at Brosa
Free delivery with all mattresses at Brosa
Show Less
Brosa Perfect Plush Mattress Review
PROS
Very comfortable
Great mattress cover
10-year warranty
CONS
Not great for stomach sleepers