If your mattress is getting old but you don't want to change it yet, you should read this Origin mattress topper review. This is an affordable way to rejuvenate your old mattress and extend its life. However, before you buy one, you should first set your expectations right. A topper can only help you if your old mattress is still supportive.
Origin is a German maker that has become very popular in Australia. After reviewing the Origin Hybrid mattress, I was really curious to see what they did with this topper. Mine was delivered almost ten days ago so it's a good time now to move to the full review below.
Materials
This topper is designed and manufactured in Germany. That means that you should expect excellent quality and a great finish. The whole topper is made entirely of cooling gel memory foam that is designed to regulate heat during sleep. Additionally, memory foam has excellent pressure-relieving properties which are needed, especially for demanding areas of our bodies like our hips and shoulders. The memory foam layer measures 5cm so you should expect a low elevation.
Around the foam core, there is a Tencel cover that has a number of properties. For starters, Tencel is a breathable material that allows airflow. This is super important, especially during the summer months. Secondly, Tencel is naturally hypoallergenic so if you have sensitive skin, this can be a good option. Finally, Tencel is an eco-friendly fabric as it's made of wood pulp. For all these reasons, the people at Origin chose wisely here. The cover is removable and machine-washable. That makes it really easy to clean and maintain. As expected this fabric is OEKO-TEX 100 certified so you shouldn't worry about harmful substances. Overall, this is a fantastic cover that I really liked.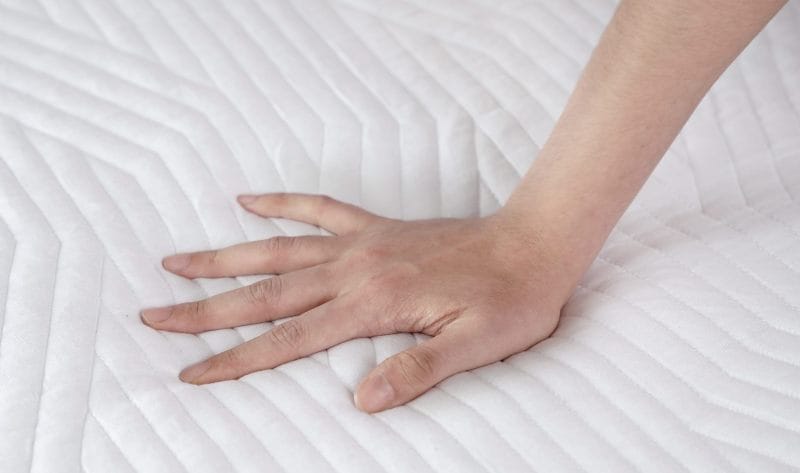 Support & Comfort
The Origin Topper is designed to suit every sleeping position. For this reason, it comes with a medium-firm feel and the ability to provide full body weight support. During the time I used it, I felt that this is a well-balanced topper that has great pressure-relieving properties. That means it can significantly improve the quality of sleep and it's an investment that will improve the quality of your life.
Trial Period & Warranty
When you buy an Origin topper, you will get a 7-night trial period that allows you to try it before you decide whether you want to keep it or not. In case you are not happy about it, you can return it and ask for a full refund. Returns are free and you don't need to keep the original packaging to be able to complete one. Moreover, every topper comes with a 3-year warranty which is a really long one, especially if we consider that this is a topper. Overall, this is a competitive package here so no complaints at all.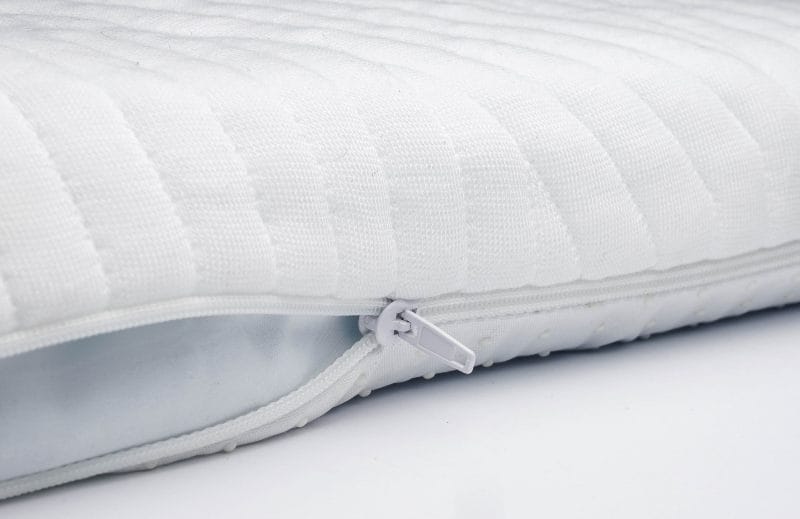 Pricing
This topper is available in 5 sizes so there are plenty of options for you to choose from. The smaller size (Single) starts from $269 with the bigger (King) going for $419. However, you won't pay the full price as Origin is a brand that runs frequent promotions. For example, at the moment of writing there was a 40% off promotion. The table below has pricing for all available sizes.
| | | |
| --- | --- | --- |
| SIZE | DIMENSIONS | PRICE |
| Single | 92 x 118 x 5cm | $269 |
| King Single | 107 x 203 x 5cm | $299 |
| Double | 138 x 188 x 5cm | $339 |
| Queen | 153 x 203 x 5cm | $379 |
| King | 183 x 203 x 5cm | $419 |
Is this a topper I should buy?
Not an easy question to answer but I will do my best now that I am ready to complete this Origin mattress topper review. In my opinion, this is a value-for-money option as you get a lot for the price. The Origin topper is built in Germany with excellent materials and that means that it will last you for a long time. If you look for an affordable way to improve your old mattress, this is the way to go.
Origin Mattress Topper Review
PROS
Pressure relief is great
Excellent Tencel cover
7-night trial period
CONS
Design of the cover could be better