Buying a new mattress is not something that we can always afford. In this Ecosa topper review, I will talk about this affordable way to improve your old mattress by adding an extra layer. I own a few mattresses but after having a conversation with a friend who recently bought this topper, I became keen to try this myself. Before you get one though you need to set your expectations right. A topper won't do miracles so if you have a bad mattress, you should maybe consider getting a new one. One I suggest is the Ecosa mattress. My topper was delivered about 3 weeks ago so now it's a good time to write this review.
Materials
The cover of the Ecosa topper is made of premium polyester. It's a nice double-knitted fabric cover that looks good and feels strong. The polyester construction makes it breathable which is very important especially for the Australian weather. They have used eco-friendly materials and the Ecosa topper is certified with CertiPUR-US and OEKO-Tex Standard 100. Inside the cover, you will find 2 layers:
A Charcoal-Infused Memory Foam layer that is there to add comfort but also to keep the topper cool during sleep. They infused it with Charcoal to keep it resistant from bacteria and odour.
A G-7 Gel Memory Foam layer that adds comfort but also reduces partner disturbance by up to 50%. They infused it with gel particles to keep the topper cool during the night.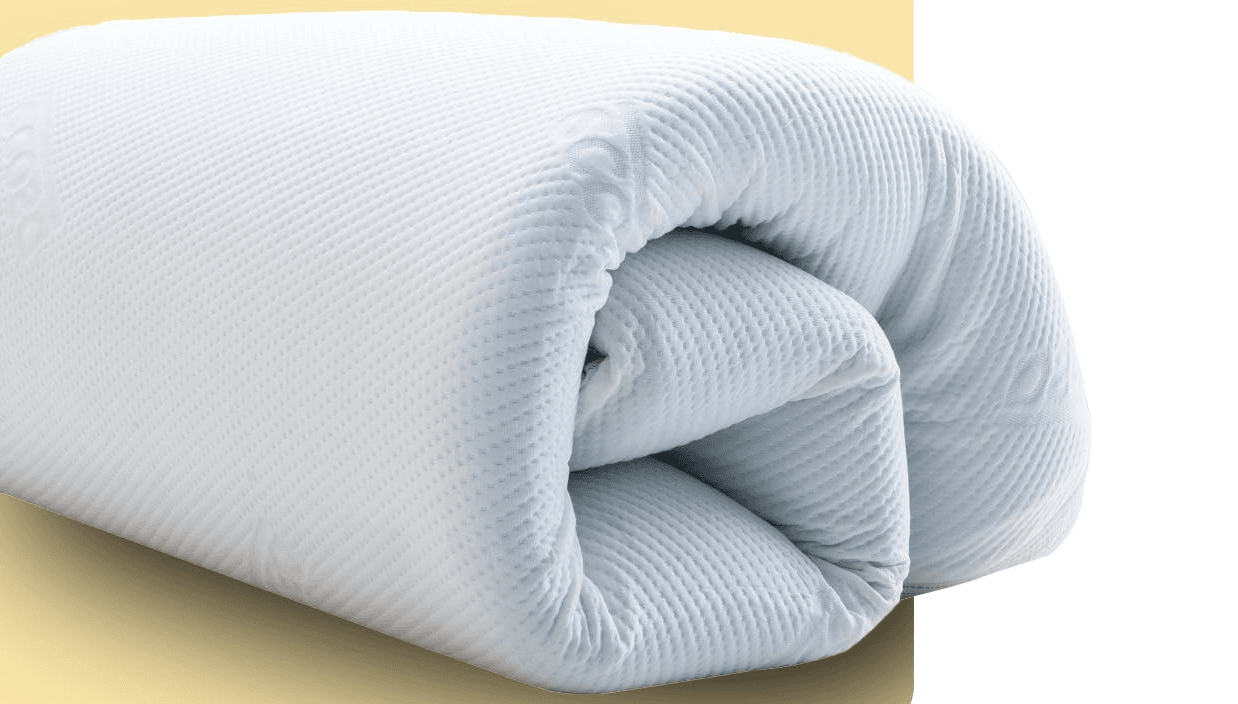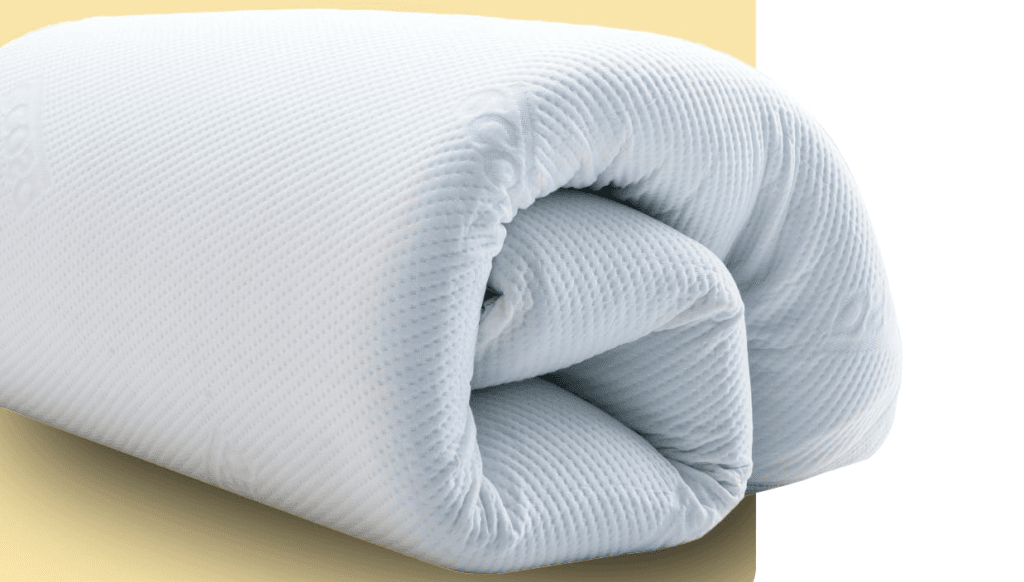 Support & Comfort
The Ecosa topper has a soft feel and it was designed mostly to add comfort to an already firm mattress. If I use my virtual scale here, I would say that this topper is 5.5, with 10 being really firm. It's definitely softer than all the mattresses that I have reviewed here. It would be difficult for me to talk about the different sleeping positions because it all depends on the mattress you will use it with. However, if you have an old firm mattress and seek a bit more comfort and pressure relief, this topper would be a great addition. The maker also suggests that it can reduce partner disturbance so if you share your bed then this can be a way to sleep more peacefully.
The topper is quite thick (5cm) which means that it can actually change the feel of a mattress and in general, I thought that the added comfort was quite noticeable. Overall, it's a high-quality topper and it does what it's supposed to do.
Trial period & Warranty
When you buy the Ecosa topper, you will get a 10-year warranty which shows how confident they are in their products. Of course, make sure you read carefully the T&Cs so you know what is included in the cover. Unfortunately, there is no trial period here which is something I would personally like to have. Just like a mattress, I think customers should be able to try the topper before committing to keeping it. I hope they change this in the near future.
Pricing
The Ecosa topper is available in 7 sizes so you will definitely find the one that best suits your needs. Every topper comes with Free Delivery which is great. In the table below, you will find pricing information for every available size.
| | |
| --- | --- |
| SIZE | PRICE |
| Single | $330 |
| Long Single | $350 |
| King Single | $350 |
| Double | $375 |
| Queen | $400 |
| King | $440 |
| Super King | $500 |
Is the Ecosa topper for me?
After finishing this Ecosa topper review, it's time now to share my final thoughts with you. This is a topper that would suit someone with a firm supportive mattress that lacks comfort and pressure relief. If you fall into this category, then this can be a great addition. It's well built and comes at a fair price. The lack of a trial period is the main drawback here but overall, I think it's a good option for anyone looking for a softer feel.
If you have any questions about this review, please contact me here.
POSITIVES
High-quality memory foam
Great comfort